WTC
Photographs by Brian Rose
Foreword by Sean Corcoran

Golden Section Publishers, 2016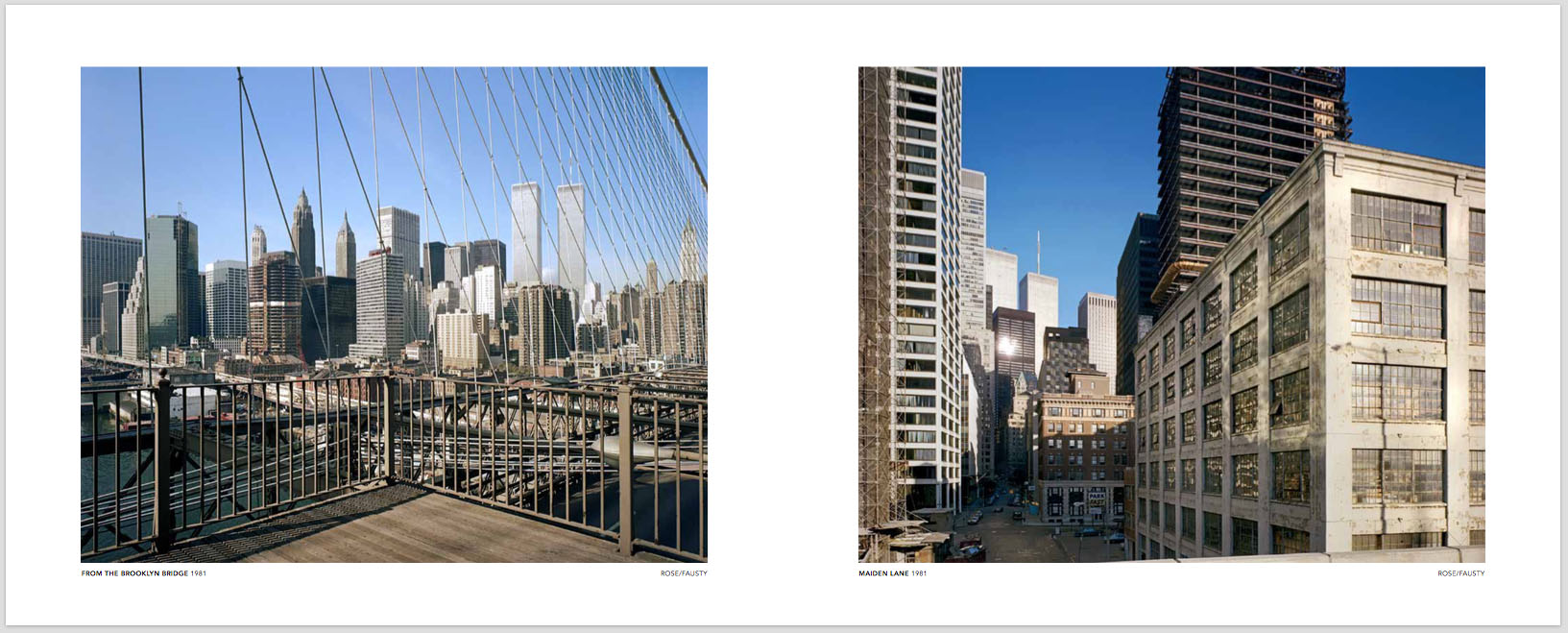 Book Preview

The World Trade Center was still new when I arrived in New York in the summer of 1977. Just three years before, Philippe Petit had made his famous high wire walk between the partially completed Twin Towers. I was a student then, and I made photographs all over lower Manhattan – many that included the Twin Towers.

In 1980 I photographed the Lower East Side of New York with the World Trade Center standing off in the distance, an imperious symbol of wealth and power. And a few years later, I received a grant to photograph the financial district, and the Twin Towers were a constant presence overshadowing the already lofty spires of Manhattan.

The Twin Towers were the perfect backdrop buildings, aloof from the passions below. And from afar they often appeared slightly out of focus, to be dematerializing into the sky, an optical effect caused by the steel pinstripes of the towers' skin.

Those who masterminded the destruction of the World Trade Center on 9/11 understood the potency of the Twin Towers as image and symbol. And they knew that striking at that image would unleash forces not easily returned to station.

I began collecting images of the Twin Towers as I moved around the city with my camera -- murals, posters, and memorials. I also decide to make periodic trips downtown – to what was still called ground zero – to document the rebuilding of the site and follow the rise of One World Trade Center, the skyscraper designed to replace the Twin Towers on the skyline.

None of this photography, from 1977 to the present was ever intended as a unified chronicle or portrait of place. It all happened in an ad hoc way, one thing, and then another. But a few years ago, much to my surprise, I realized that I had a book. I could tell the epic story of the World Trade Center through the pictures I had accumulated over the years. WTC is a book about the Twin Towers, their presence and absence, and the rebuilding of the city after September 11.

It is also a tribute to New Yorkers and all who carry a piece of this great city with them. It is a book that commemorates rather than exploits, a book that preserves memories, both painful and hopeful, and celebrates, however cautiously, the resilience of this city in the face of adversity

.