Chincoteague, Virginia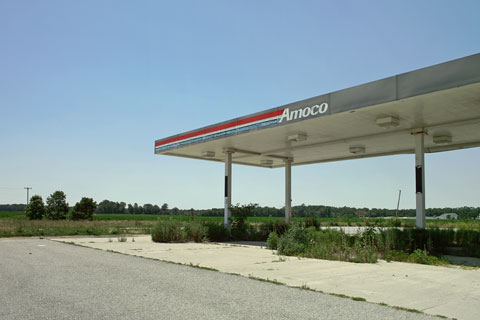 Abandoned gas station near Chincoteague, Virginia (digital)
It's a six hour drive down here from New York along the New Jersey Turnpike, and then Route 13 through Delaware and Maryland. Much of the landscape along 13 has been ruined by an excess of strip malls, fast foods, and gas stations. One wonders where this is all headed as gas prices edge above $4 a gallon.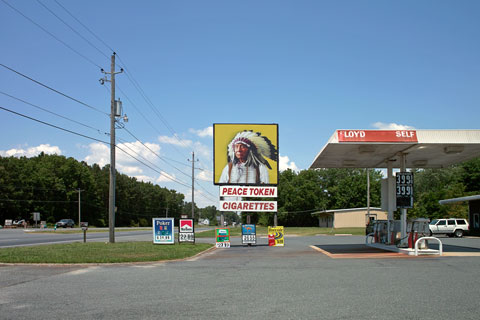 Cheap cigarettes on Route 13 (digital)
Off the main road the landscape is largely unchanged, however, and further south on 13 there are vestiges of the earlier roadscape before the big chains came to dominate.