Photographs © Brian Rose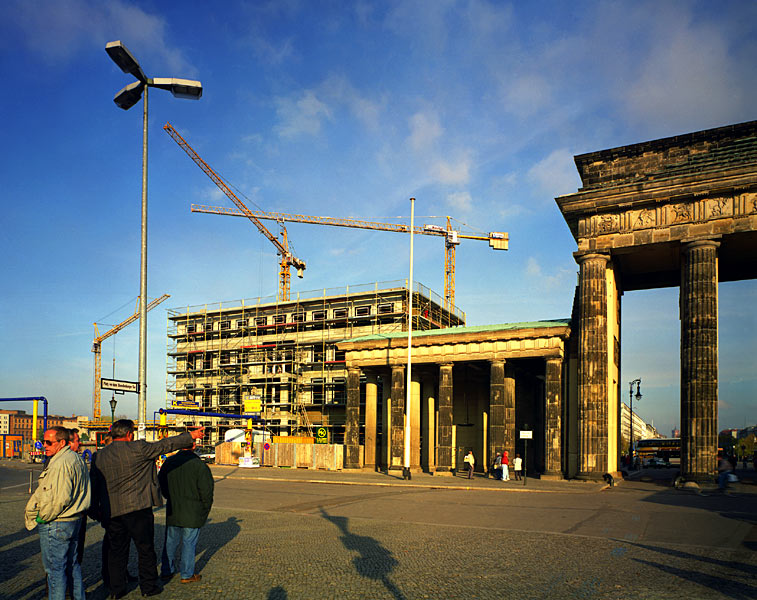 The Brandenburg Gate, Berlin, 1996
I returned to Potsdamer Platz and parked near the Infobox, a temporary building with exhibits relating to the developments here and elsewhere in Berlin. Seen from the observation deck of the Infobox, a forest of cranes rises from pits in the ground. A few structures have begun to take form, but most will take a couple of years to complete. Much of the tourism in Berlin these days is simply "construction site tourism," a unique phenomenon where the masses have come to witness one of the largest rebuilding campaigns in history.

Two stretches of The Wall still remain in the center of the city, one right below the Infobox, and the other between the former Luftwaffe building and the Gestapo/SS site.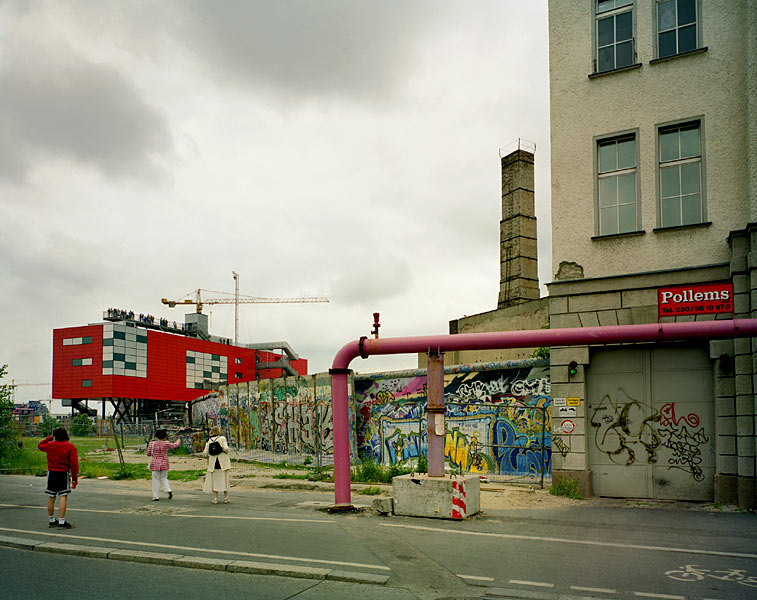 Potsdamer Platz, the wall and Info Box, Berlin, 1996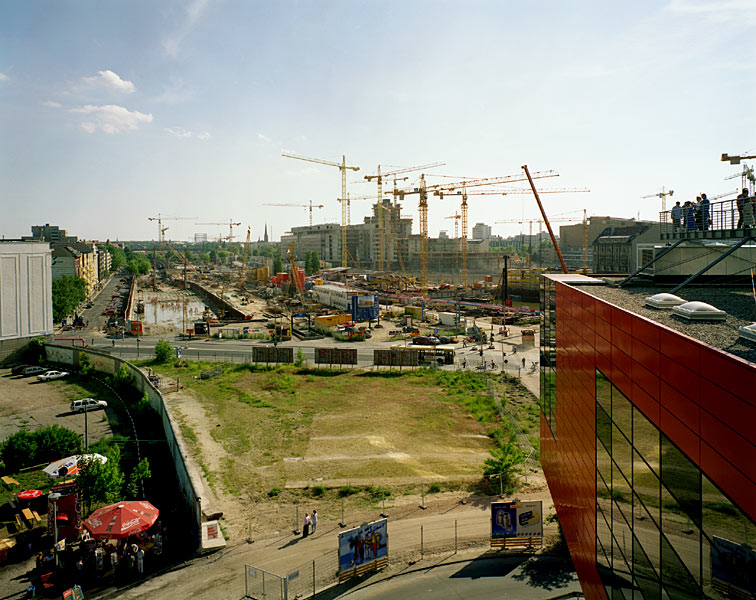 Potsdamer Platz, Berlin, 1996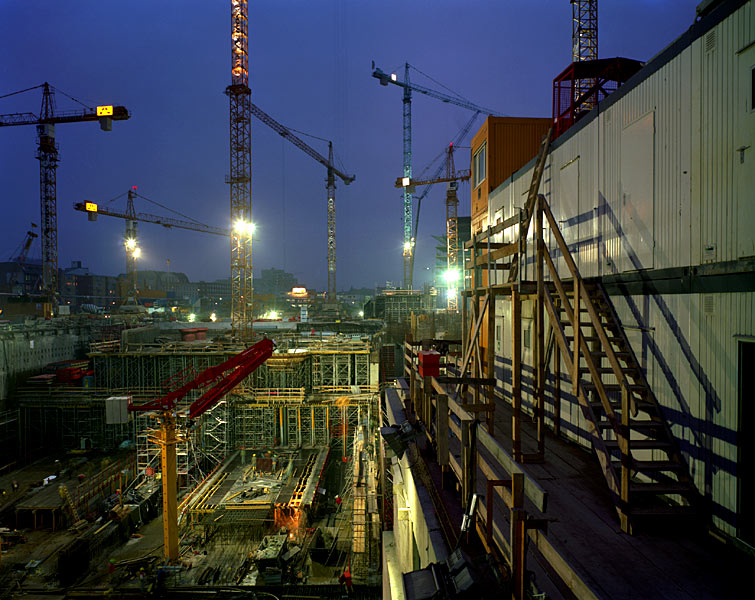 Potsdamer Platz, Berlin, 1997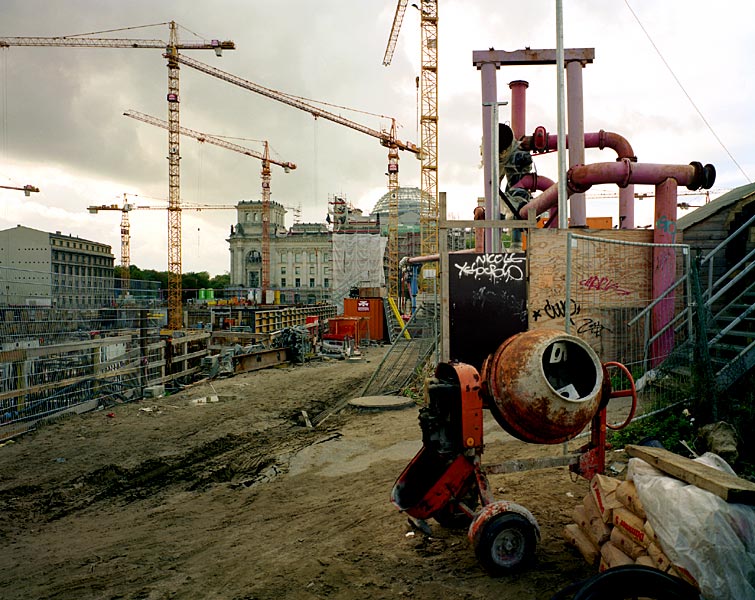 The Reichstag, Berlin, 1998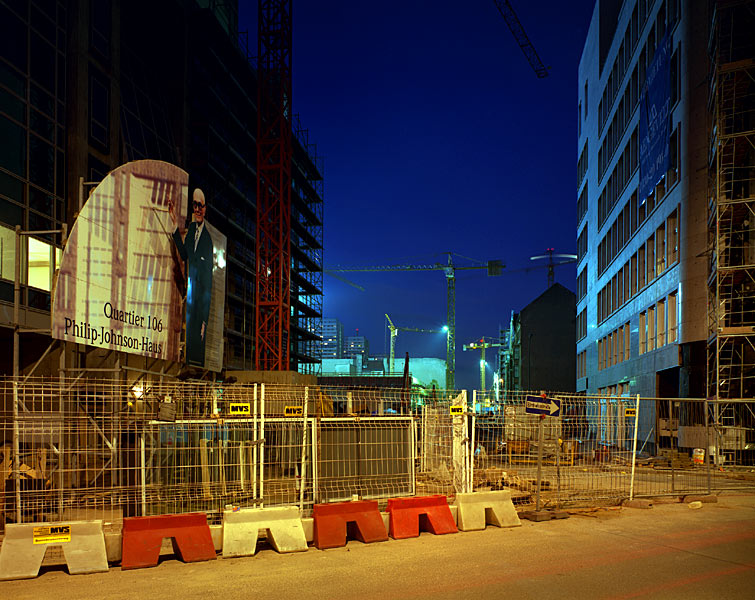 Checkpoint Charlie, Berlin, 1996
At Checkpoint Charlie another major construction explosion is underway filling the open space formerly containing customs sheds and containers. The Haus am Checkpoint Charlie, a funky museum dedicated to the history of the Berlin Wall remains a major tourist destination. A Phillip Johnson building of dubious distinction is underway nearby in a complex called the American Business Center (since renamed Checkpoint Charlie Project). A golden replica of the Statue of Liberty has been erected atop the remaining guard tower at the checkpoint.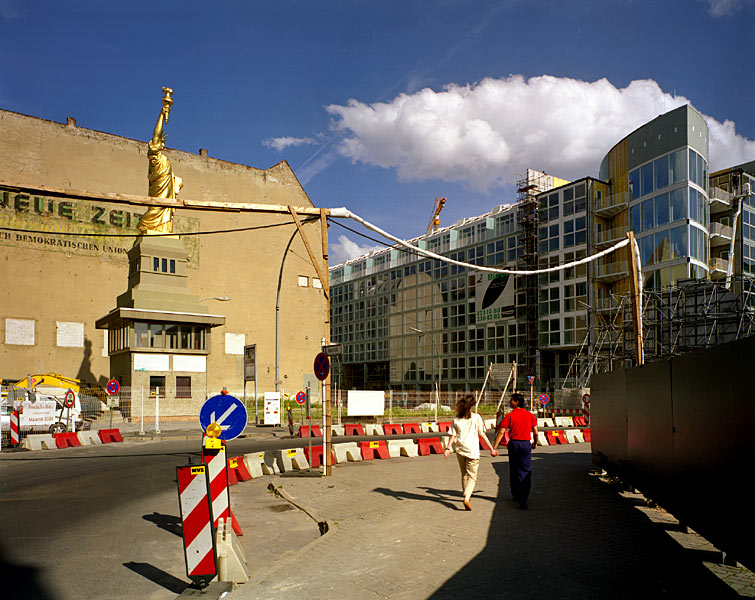 Checkpoint Charlie, Berlin, 1996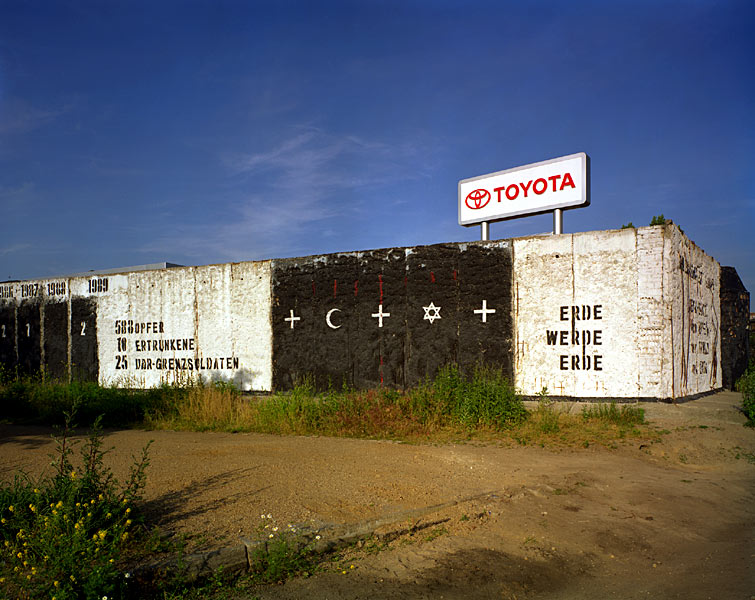 On the Spree River, Berlin, 1996
Potsdamer Platz and proposed Holocaust Memorial Site, Berlin, 1998
I walked from the Infobox along the great open swath of land adjacent to the Tiergarten. The Hitler bunker site is still empty and a small hill remains---for the moment marking the spot, though not precisely--where Hitler committed suicide. Directly adjacent is the future site of the Holocaust memorial, finally settled upon after much controversy, to be designed by architect Peter Eisenman.