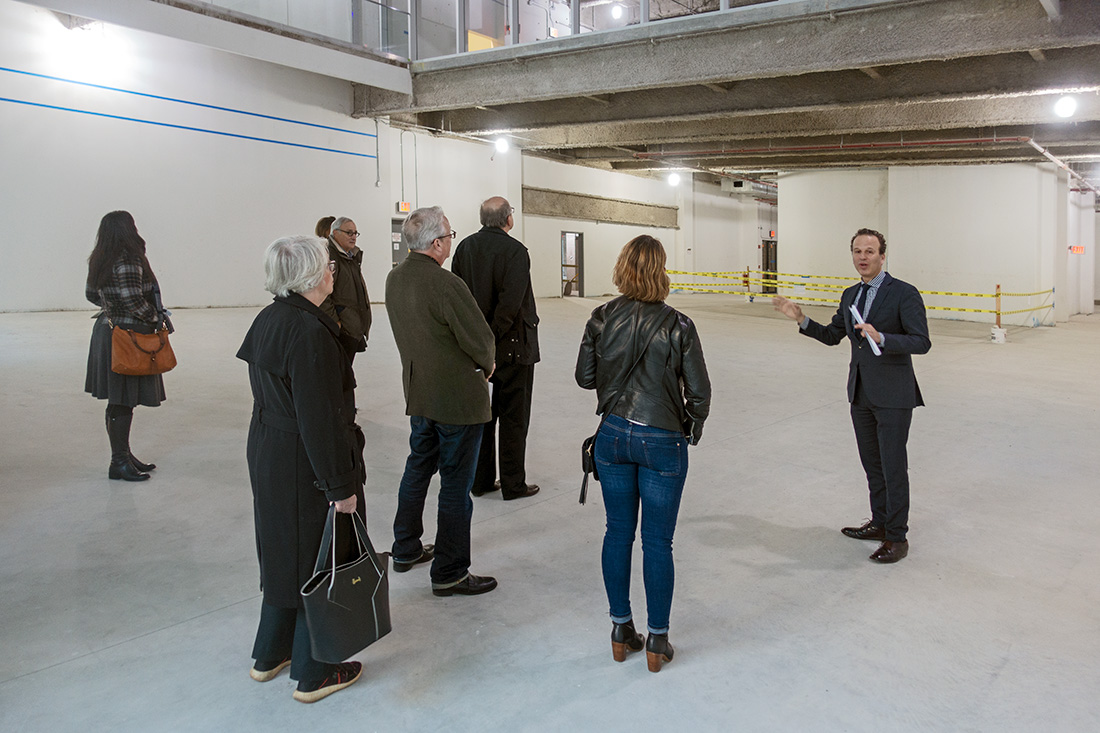 New ICP exhibition space — © Brian Rose
Last week I took part in a tour of the new International Center of Photography on the Lower East Side of Manhattan. The tour was led by executive director Mark Lubell, and three of my ICP students joined the group of about 15. The building is essentially complete as a shell, but it will take about a year to do interior construction.
The gallery spaces are dramatic and spacious, and will provide the flexibility to do all kinds of exhibitions from intimate to grand scale. The building will include a book store, cafe, library, and — actually in an adjoining structure — the ICP school. The new ICP is part of the Essex Crossing development and sits opposite The Market Line, a marketplace featuring food and culture, which will be a destination in itself.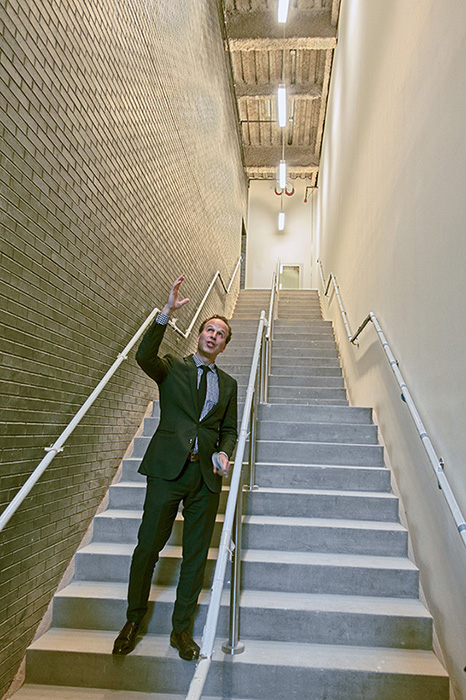 Mark Lubell, ICP executive director — © Brian Rose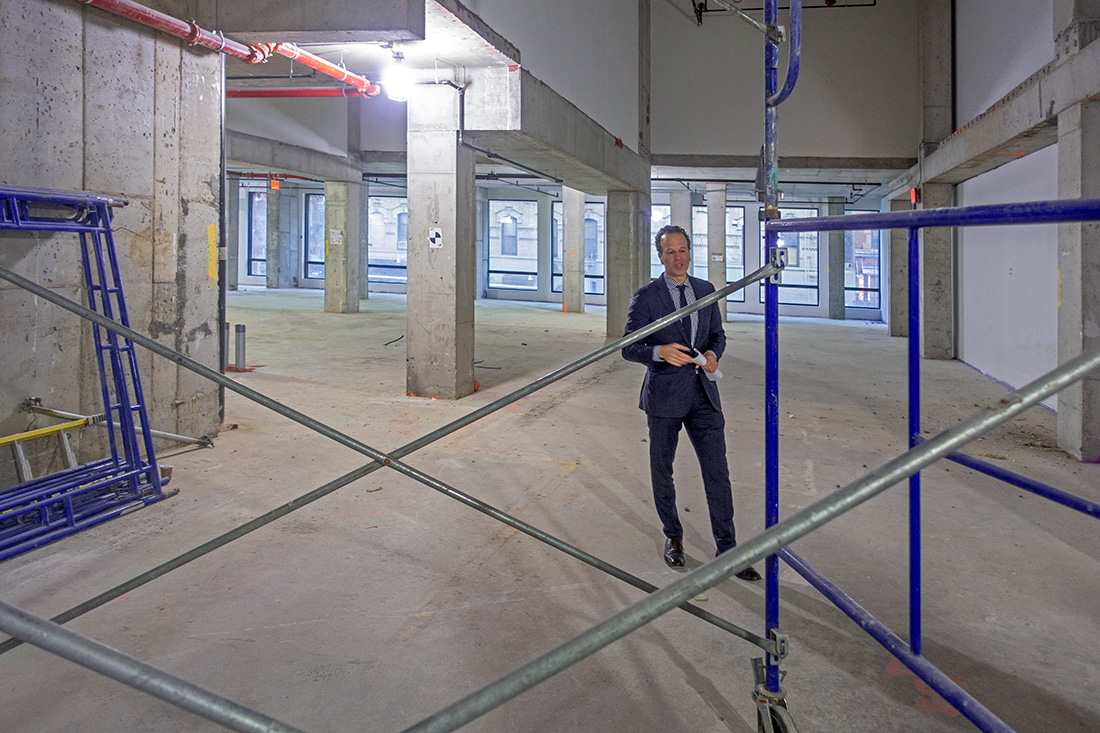 ICP school space — © Brian Rose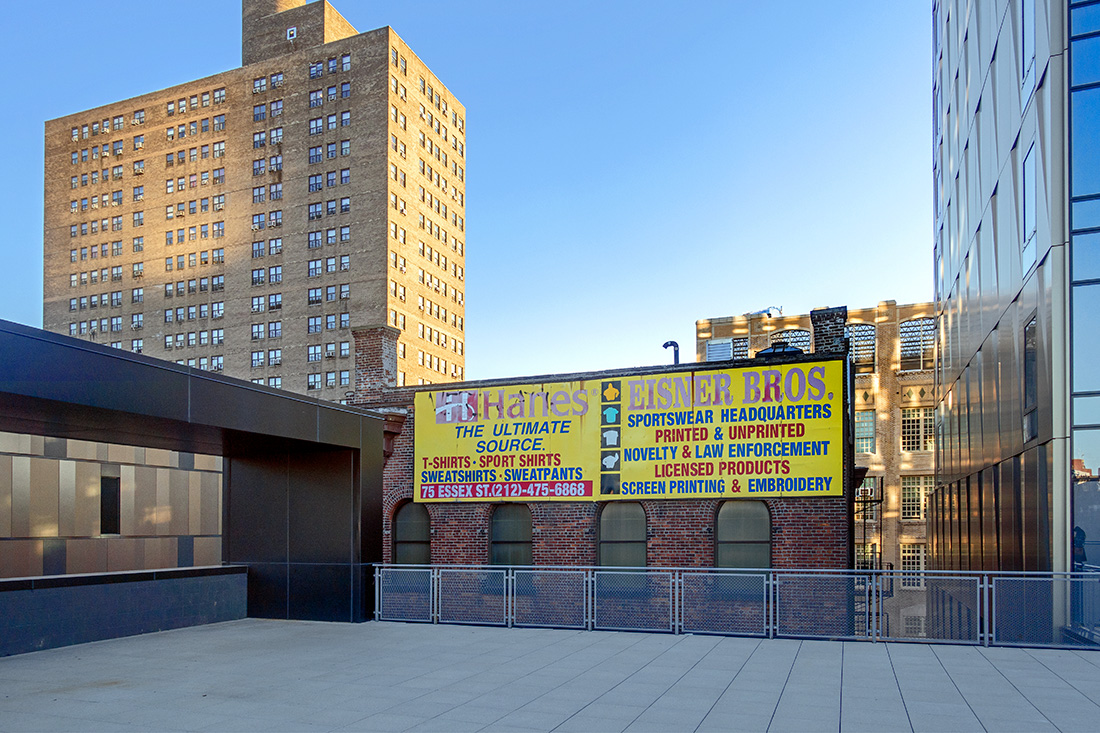 ICP rooftop event space — © Brian Rose
The new ICP will also include a large event space and rooftop terrace, which will be used to generate income for the institution. The whole complex is spectacular, and is very much a game changer for ICP, and, potentially, will elevate the centrality of photography — its history and ongoing development — in New York City.
ICPs public may need some coaxing to find their way to the Lower East Side, but there is a subway station across the street, and, at least psychologically, a closer connection to Brooklyn and a city that is increasingly multi-centered. The Lower East Side with its immigrant past has itself been integral to the history of photography, and many of its most important figures — Jacob Riis, Lewis Hine, Berenice Abbott, Helen Levitt, Weegee, Nan Goldin, to name just a few — have worked or lived here. It seems fitting that the International Center of Photography should make this its new home.