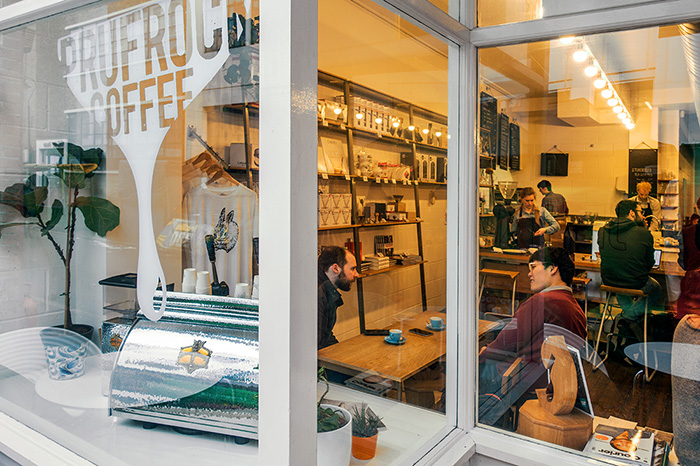 Prufrock Coffee, Leather Street, London — © Brian Rose
In the room the women come and go
Talking of Michelangelo.
We stumbled upon Prufrock Coffee in Leather Street in Clerkenwell, a formerly industrial area, now full of architecture and design firms — and the gallery where my photograph is hanging. Not only was the coffee good at Prufrock, so was the food. I had an avocado toast served on a rugged slice of brown bread doused in olive oil and sprinkled with chili pepper flakes. Renee had an amazing "sandwich" featuring peas and a perfectly soft boiled egg on top.
We're headed back to New York today.