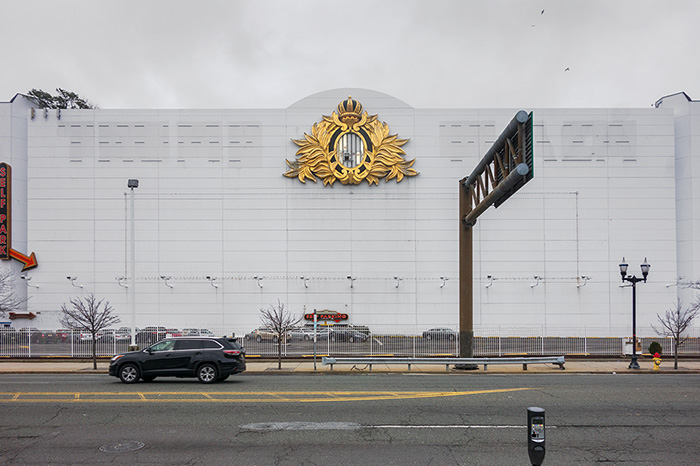 Trump Plaza — © Brian Rose
Trump's wall in Atlantic City.
(Reuben) Kramer shows us the shuttered Trump Plaza, which will likely be torn down. It is one of four casinos that closed in 2014, representing a third of Atlantic City's gaming halls. Trump's name has been removed from the Trump Plaza facade. Only the gaudy golden crest, a color reminiscent of Trump's famous hair, remains.
Matt Katz, from the blog Katz on Christie