I'm just going to park these here with only a few specific comments. It's a very quiet, very spare series of pictures. Rather than the raucous sounds of an amusement park, it feels hushed, somnolent. Rather than throngs of people crowding the rides and games, it is almost empty, desolate.
In the fourth picture, on the wall it says "Film by Ray Wisniewski." He was an avant grade filmmaker of the '60s and '70s. Associated with Andy Warhol. Was I was aware of who he was? Possibly. I can't recall.
Below, Uncle Sam says he wants you to win. See Dracula's head chopped off. Bar & Grill. Screechy Nell and Shaggy Sam. Clams on the half shell. Corn on the cob. Spook-A-Rama menu.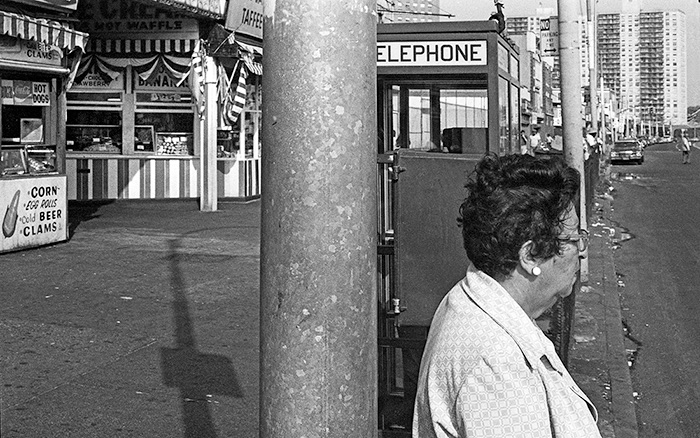 Coney Island, 1977 — © Brian Rose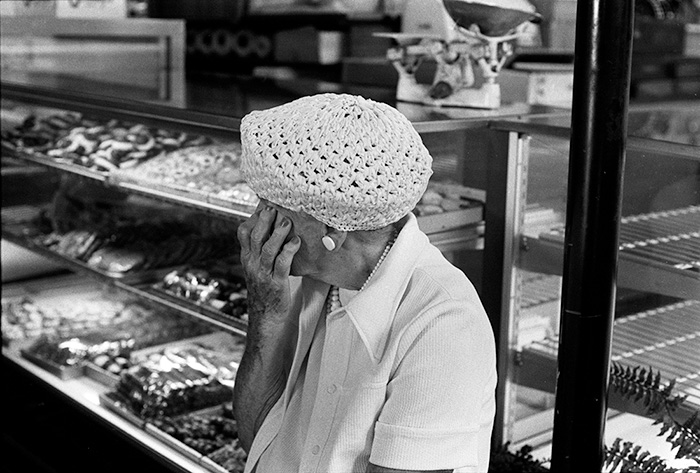 Coney Island, 1977 — Brian Rose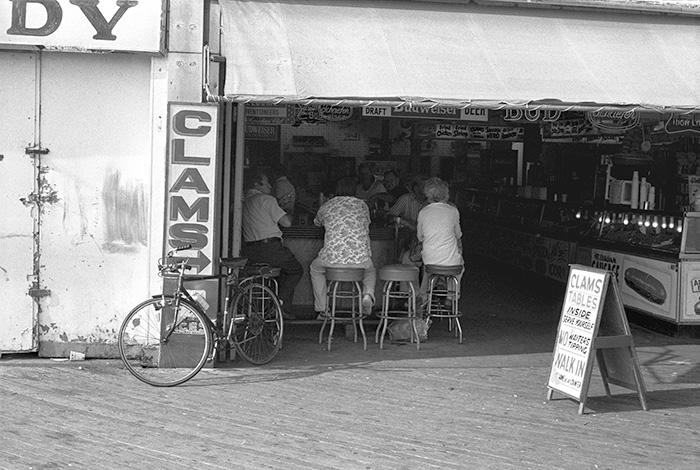 Coney Island, 1977 — © Brian Rose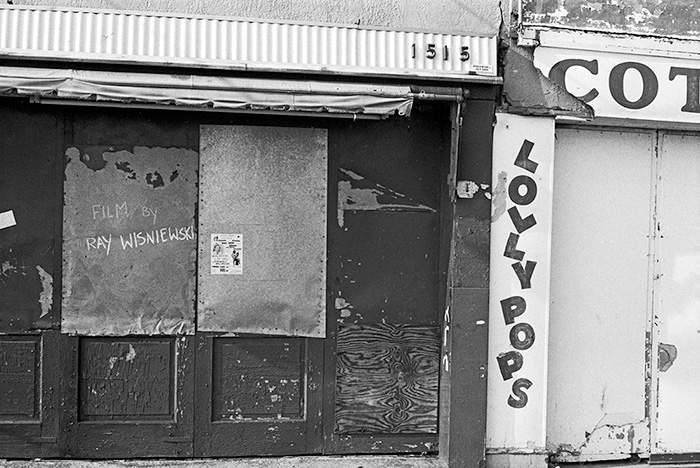 Coney Island, 1977 — © Brian Rose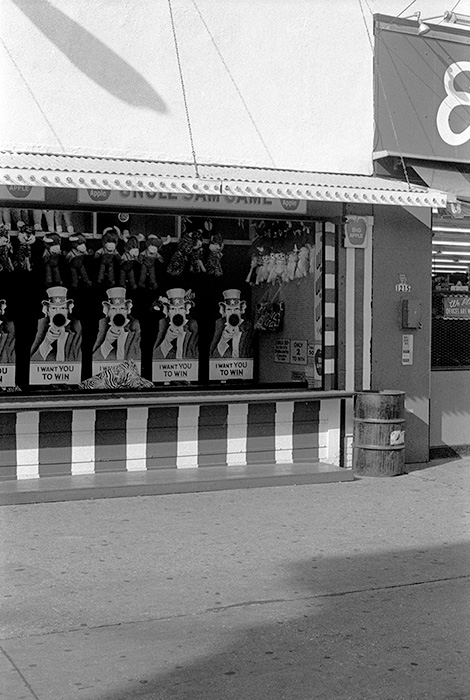 Coney Island, 1977 — © Brian Rose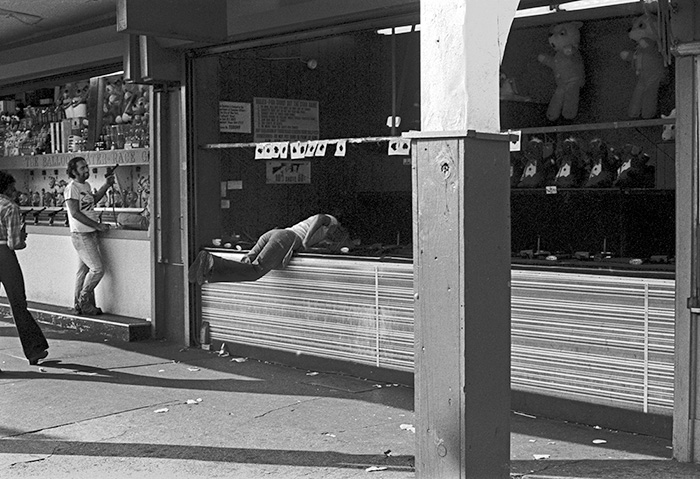 Coney Island, 1977 — © Brian Rose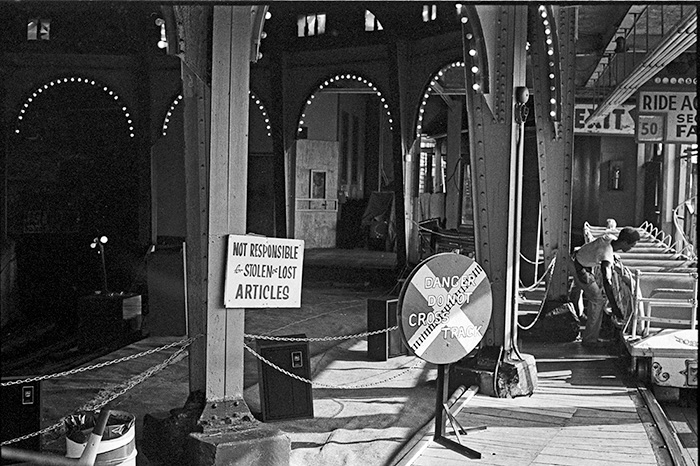 Coney Island, 1977 — © Brian Rose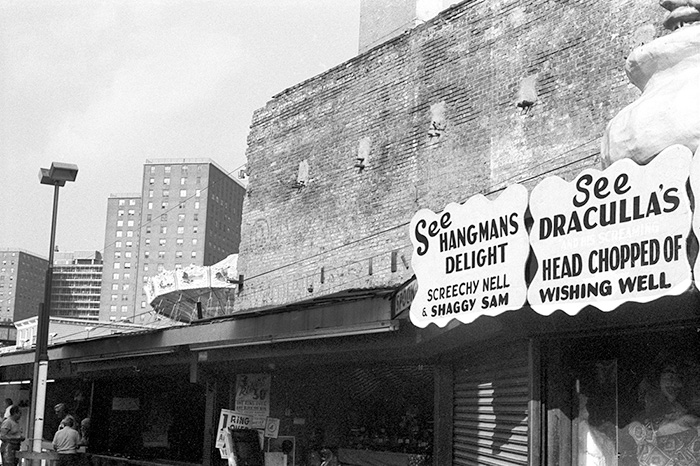 Coney Island, 1977 — © Brian Rose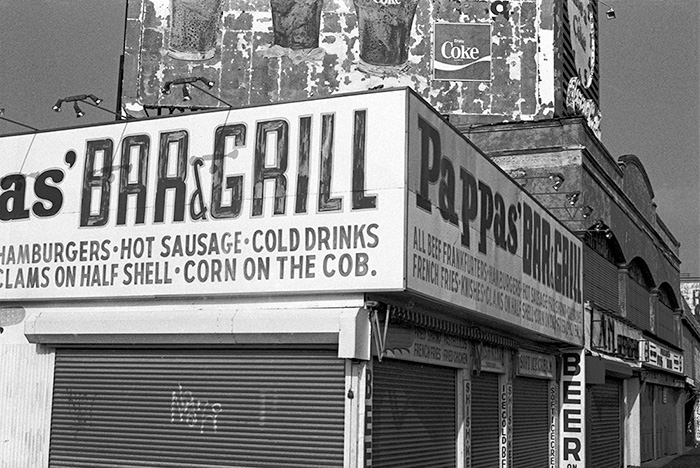 Coney Island, 1977 © Brian Rose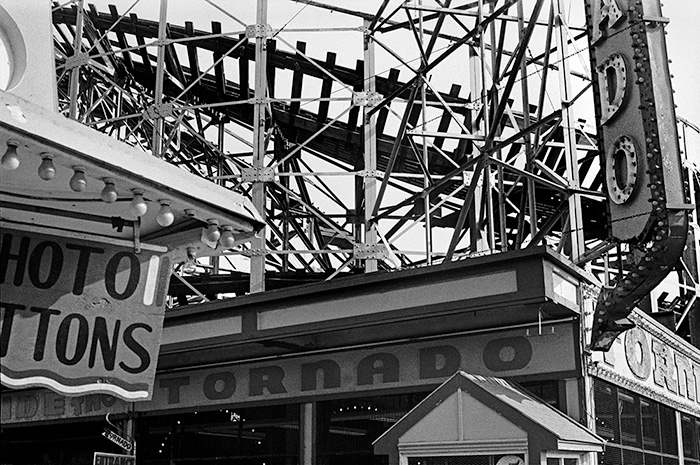 Coney Island, 1977 — © Brian Rose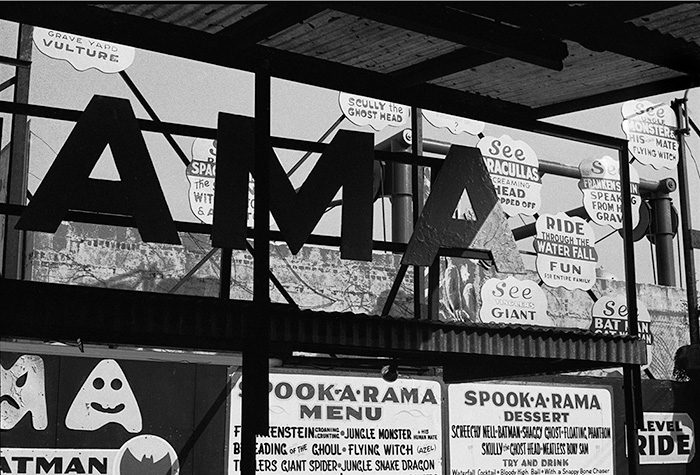 Coney Island, 1977 — © Brian Rose