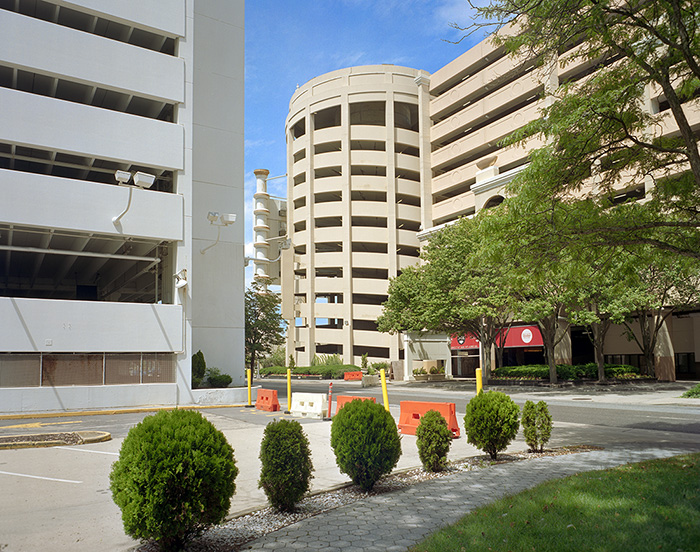 Caesar's garage, Atlantic City (4×5 negative) — © Brian Rose
Difference in scale — almost a photographic genre in itself — is stupefyingly on display in Atlantic City. And every city planning truism about livable streets has been blown to smithereens. Learning from Las Vegas, AC gets a PhD in architecture.
I am torn between celebrating the wanton caziness of it all and seeking the smug moral high ground on this low lying spit of sand. Atlantic City seems to be imploding at the same time as it is once again being resurrected. The story goes on — the gamblers play on in windowless rooms — while the waves crash closer and closer to the boardwalk.