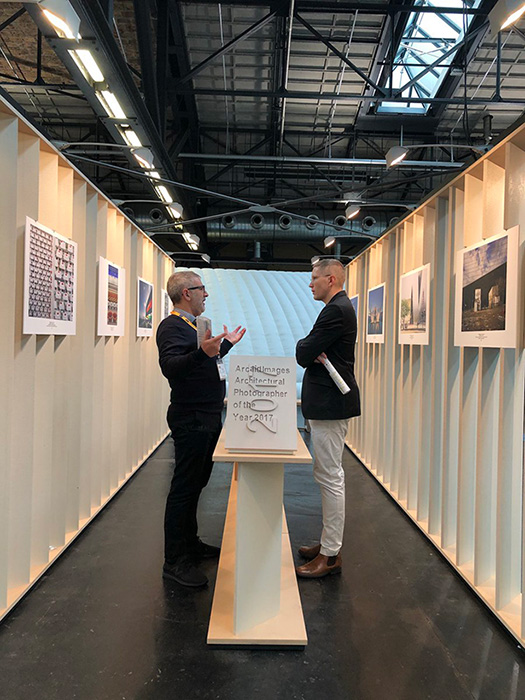 Arcaid shortlisted photos, World Architecture Festival, Berlin
This picture popped up on my twitter feed just a little while ago. It's the installation of the finalists for the Arcaid architecture photograph award at the World Architecture Festival in Berlin.
That's my picture at the far right. Attendees of the festival vote for their favorite photograph, and the winner is announced at a gala dinner that closes the event.