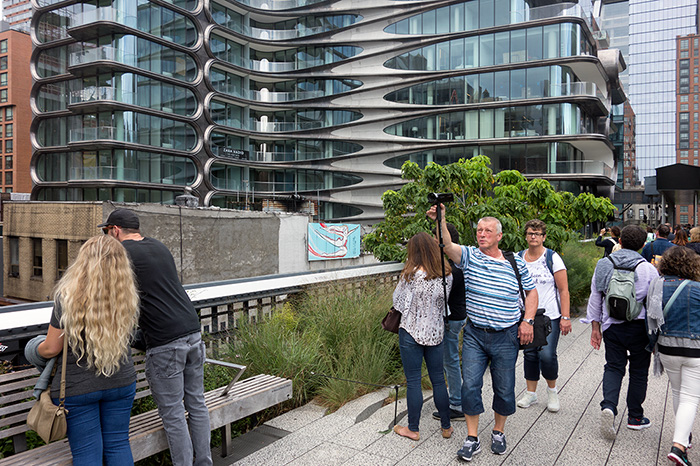 520 West 28th Street — © Brian Rose
It's been a while since I last walked the High Line on Manhattan's west side, an overly popular attraction that is often uncomfortably thronged with tourists. A rainy morning followed by cloudy skies dampened the mob mentality enough to make the walkway quite tolerable. It looked incredibly lush at the end of the summer, and the new architecture springing up alongside is impressive, even astonishing.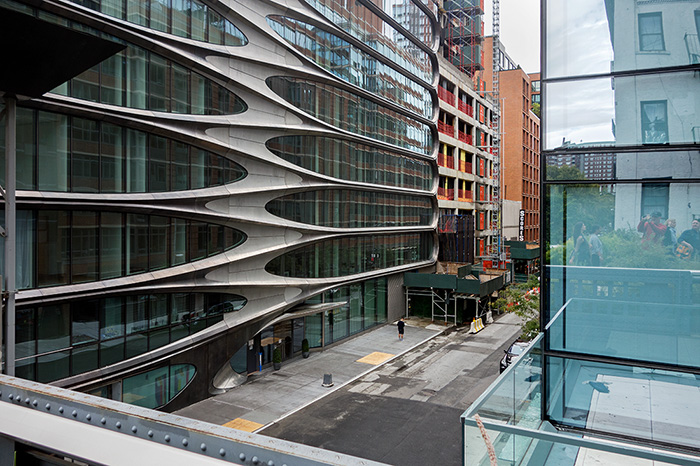 520 West 28th Street — © Brian Rose
Perhaps the most remarkable is an apartment building by the late Zaha Hadid, which Curbed has already placed on its list of 35 most iconic New York buildings. I have always had mixed feelings about Hadid's work — its extreme expressiveness — its rejection of rectilinear discipline — its sheer self-aggrandizing voluptuousness. But here, wedged tightly in the dense urban fabric of Chelsea, it is a wondrous outlier, an aggressive interloper in the often buttoned down conservatism of New York architecture.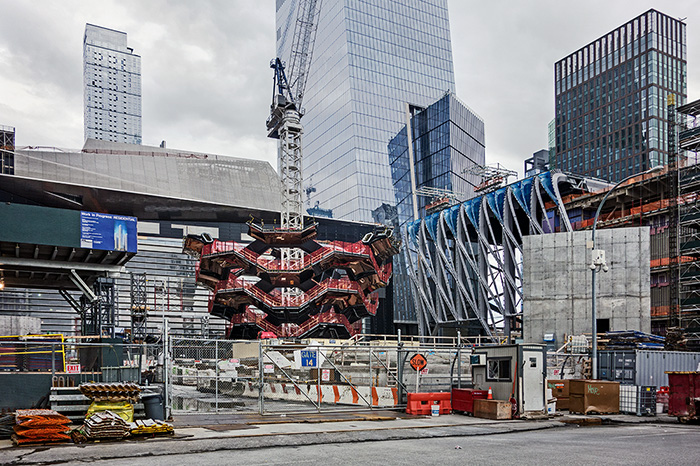 Hudson Yards construction with Vessel and The Shed — © Brian Rose
A few steps uptown is Hudson Yards, a mega project exploding into the air above the Long Island Railroad train yards. Most notable are two not exactly compatible structures seen above: Vessel, an interactive sculpture by Thomas Heatherwick, and the Shed, designed by Diller Scofideo + Renfro. Having already seen renderings of Vessel, and now viewing its erection — about halfway up — I am can say with conviction that it is a horror — a series of interlocking stairs sheathed in shiny Trumpian copper emerging like an alien mushroom in the midst of the skyscraper forest.
The Shed, adjacent, is a moveable structure that rolls on tracks over the Hudson Yards plaza. It's an ingenious and elegant design intended to create an indoor/outdoor space for performances of all kinds. I have a couple of concerns, particularly the jamming of so many structures together in such a tight space. it is visually chaotic. And conceptually, I have doubts about the overall programming. Does New York need more spaces for theatrical events as opposed to more intimate artist centered venues?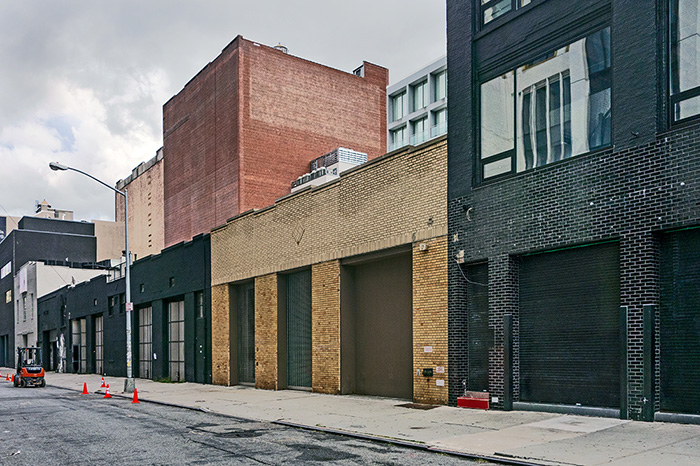 West 21st Street — © Brian Rose
Just a few blocks away in Chelsea one finds a calmer world composed of simple shapes and subtle colors, a more modest Morandi-like still life, hushed and empty on a holiday weekend.