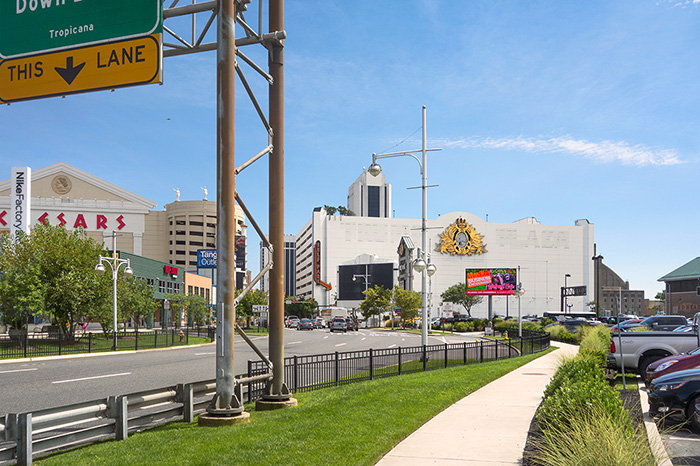 Trump Plaza wall — © Brian Rose

I returned to Atlantic City to continue working on my project — Atlantic City: In the Wake of Destruction Left by Donald Trump. I intended to spend part of my time on the Boardwalk, which in mid-August is filled with people and activity. But I ended up mostly on Pacific and Arctic Avenues just to the west of the beach. Even at the height of the summer, the streets were strangely quiet.
The photograph above was taken in the area adjacent to an immense outlet mall and a large fishing and camping store — efforts by the city to generate tourism and commercial activity. The former Trump Plaza stands empty, a black and white shell, its parking structure denuded of the Trump logo, though its possible to just make out the letters to the left and right of Trump's golden crest.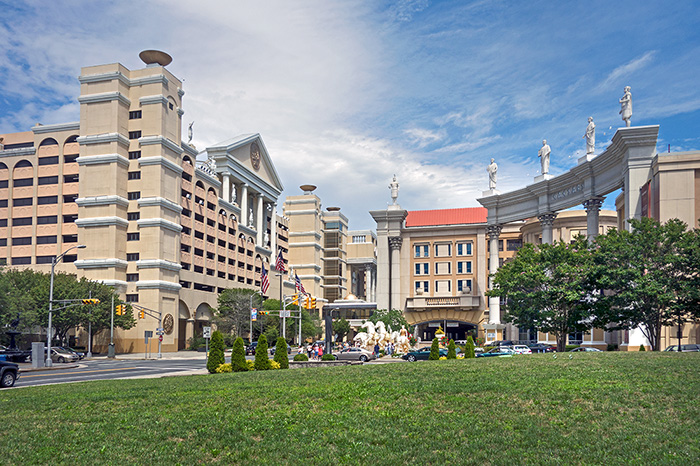 Caesars Casino Hotel — © Brian Rose
Next to Trump Plaza is Caesars, a casino still doing business on the Boardwalk, Atlantic City's homage to the Roman Forum.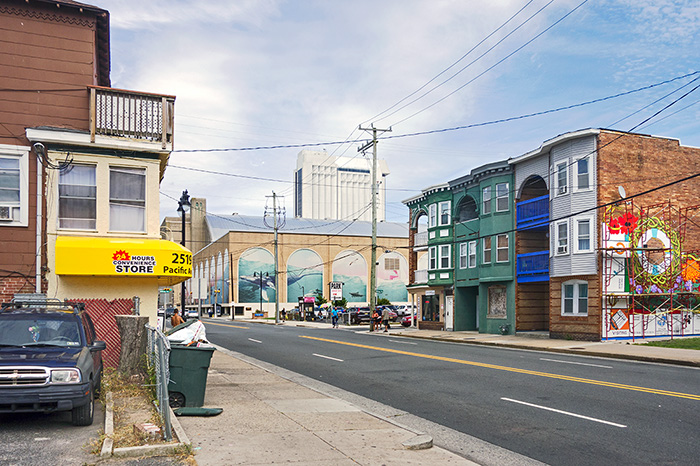 Pacific Avenue — © Brian Rose
Just a block or two from Caesars and Trump Plaza — the white tower in the background — it's a different world. Junkies and alcoholics mingle on the corners while beach goers drift toward the Boardwalk carrying umbrellas and towels. The arched wall at center is the site of the former Trump's World's Fair, another failed casino.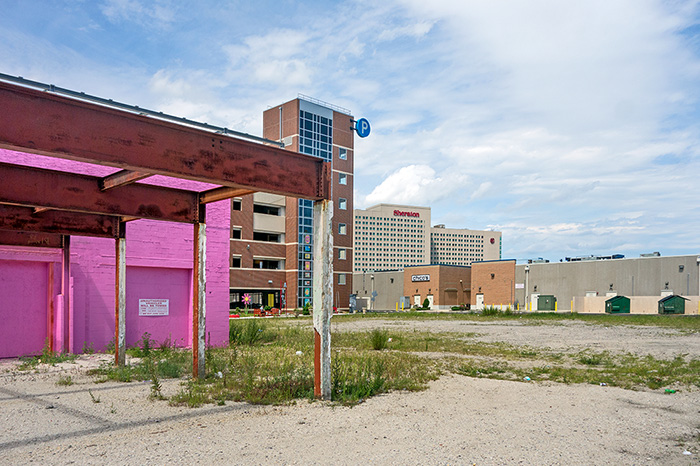 Arctic Avenue — © Brian Rose
A vacant building and empty lot just behind the outlet malls on Christopher Columbus Boulevard. In the distance is the Sheraton Hotel, which primarily serves the Atlantic City convention center. A man approached from a shop just to the left of the pink structure and asked what I was doing. it turned out he was the owner of the place called The Fishmarket. I explained a little about my project, and asked him whether he thought Atlantic City was coming up or going down. He gave a thumbs up, and told me that business was good. I don't know if I share his optimism, but I felt encouraged by his attitude, nevertheless.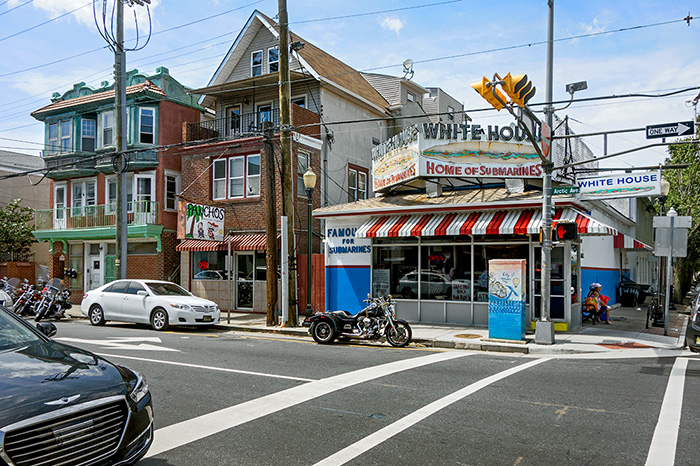 White House, Arctic Avenue — © Brian Rose
Just in the next block, the neighborhood of Ducktown remains largely intact with densely packed blocks of row houses. On the corner is White House Subs, which was probably not Donald Trump's inspiration to run for the presidency. It is, however, a wonderfully funky and happening sub shop, which was packed with a diverse melange of people at lunch time.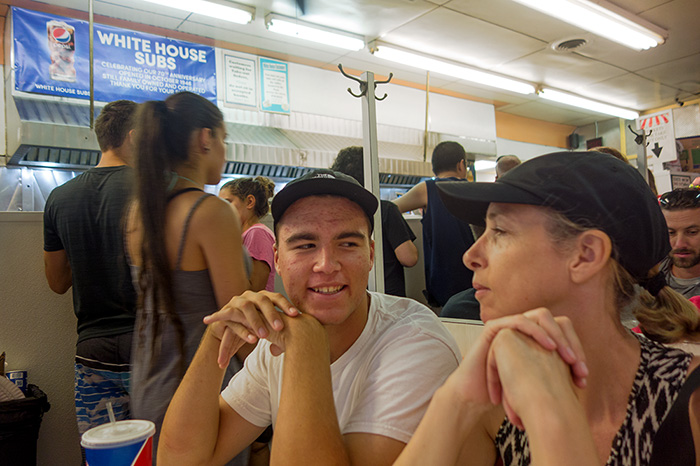 White House (Brendan and Renee) — © Brian Rose
My family came along on this trip — I deposited them on the beach while I was shooting — and we had lunch at White House Subs.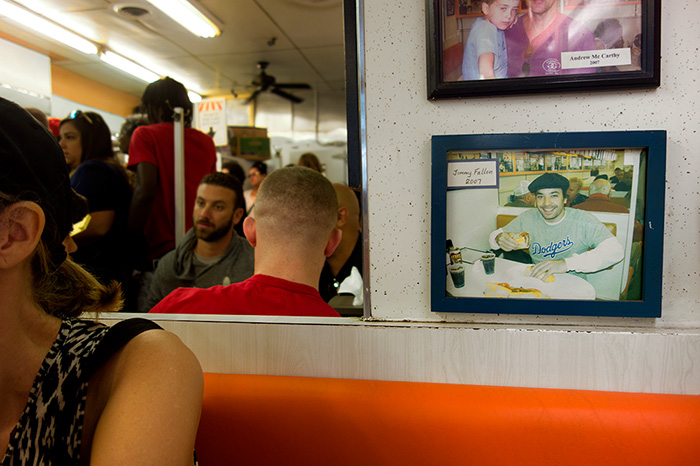 White House (with Jimmy Fallon) — © Brian Rose
Across from me in the booth a grinning Jimmy Fallon from 10 years ago looked me in the eye holding one of White House's classic Italian subs. Yes!