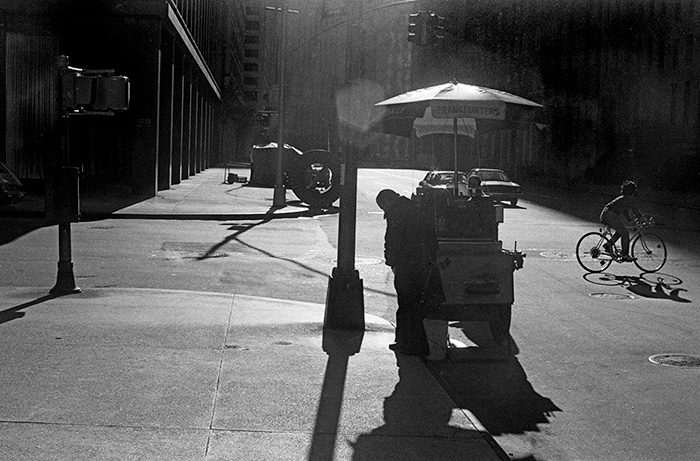 New York, unknown location, 1977 — © Brian Rose

Although my early black and whites are without question documents of time and place, I did not, as a student, consider myself a documentary photographer. There was never any question about the goal, which was to make photographs as art. Not some hybrid mixed media animal — though I did make a painting in school where I stuck a photograph onto the canvas — but photographs pure and simple — crystallized reality, but not reality at the same time. To me, there was power in that. I still think there is power in that.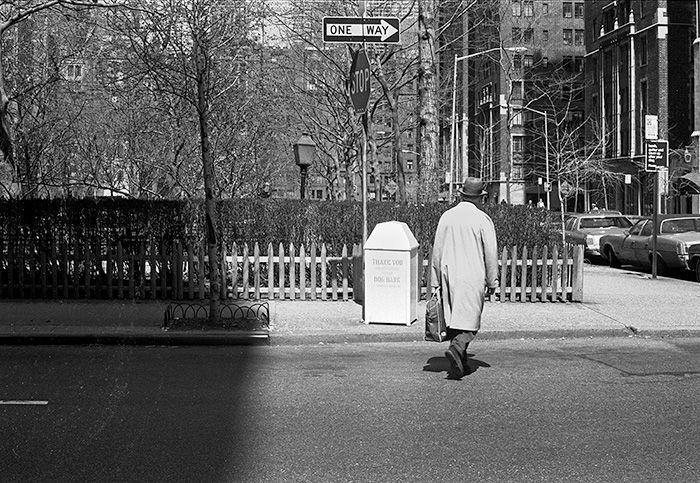 East 41st Street, 1977 — © Brian Rose
One of the basic, and profound, truths of photography is that the moment preserved, is fleeting. It seems "decisive," to quote Cartier Bresson, but it remains fugitive, unknowable, When I look at the man above crossing the street in the fedora (they were not so common even in 1977) I cannot know what he is thinking, or where her is going, or just came from. But he strides, nevertheless, through the frame as if there is meaning. It is an awkward meaning in a slightly awkward composition, but somehow compelling, cinematic. To me. Maybe not for you. I'm keeping this one in the mix for now.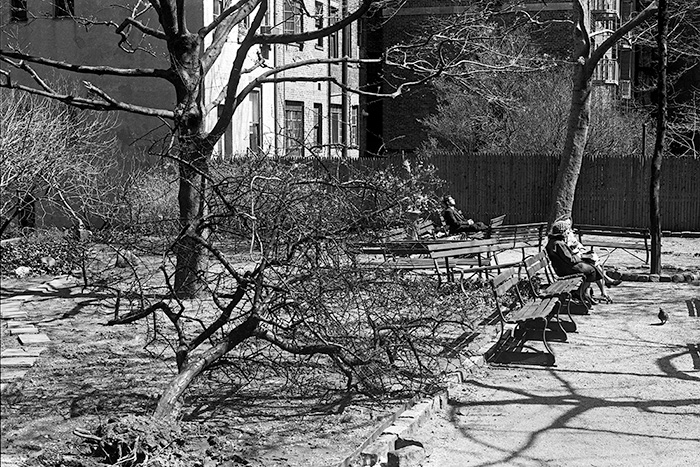 Tudor City Place, 1977 — © Brian Rose
New York was a mess in 1977, and you can see it in many of these pictures — in the scraggly vegetation in the parks, the trash on the streets and sidewalks, the frayed edges of the landscape. But the photograph above was not a critique on the condition of the city. I was aware, of course, that a small tree lay uprooted in the left foreground of my picture. It's a notation, not central to the motive for the photograph. There are two verticals — the trees — and a tangle of limbs, benches, and shadows in between. There is a perfect sunlit square hovering left of center. Several people bask in the winter light, talking, dozing.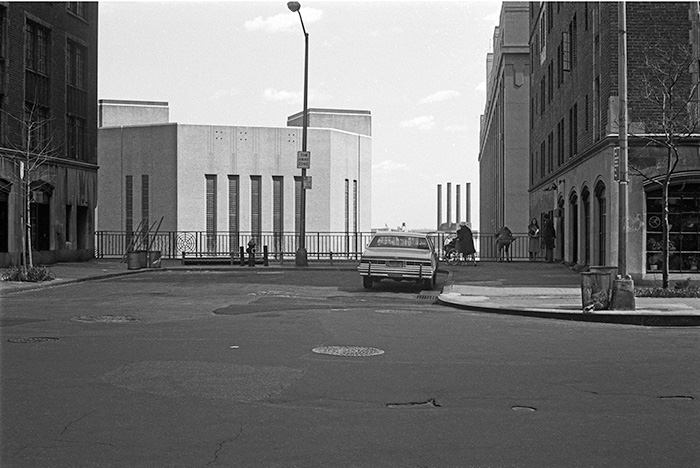 East 41st Street, 1977 — © Brian Rose

East 68th Street, 1977 — © Brian Rose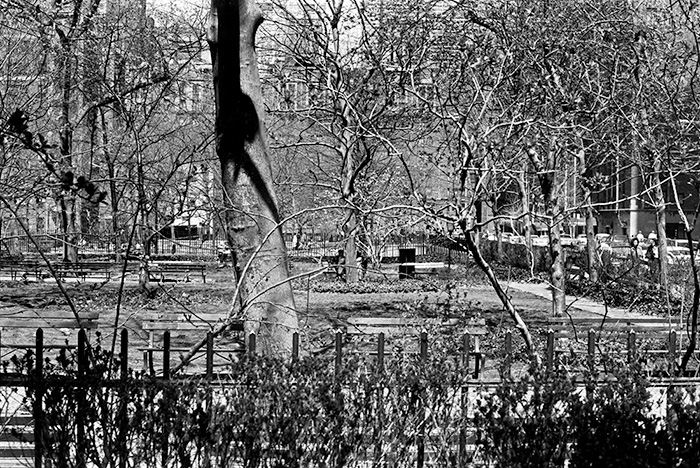 Tudor City Place, 1977 — © Brian Rose

I wanted the camera frame to take in everything evenly — non hierarchical. This was learned from Friedlander especially, and my teacher at Cooper, Meyerowitz. Composition was not just side to side, but front to back as well. Each shot was an experiment in seeing and describing the fabric of things not necessarily the things themselves.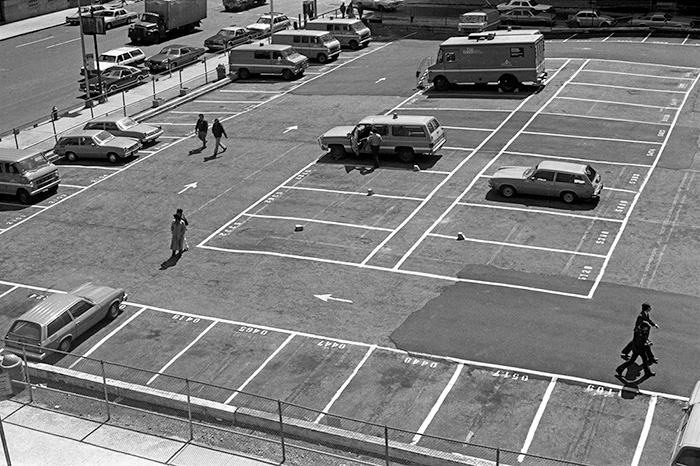 East 40th Street, 1977 — © Brian Rose
I look at many of the pictures I made in 1977 and wonder what the hell I was thinking. Pointing the camera at what seems like nothing. Baffling to me now.
But then — there's the image above…