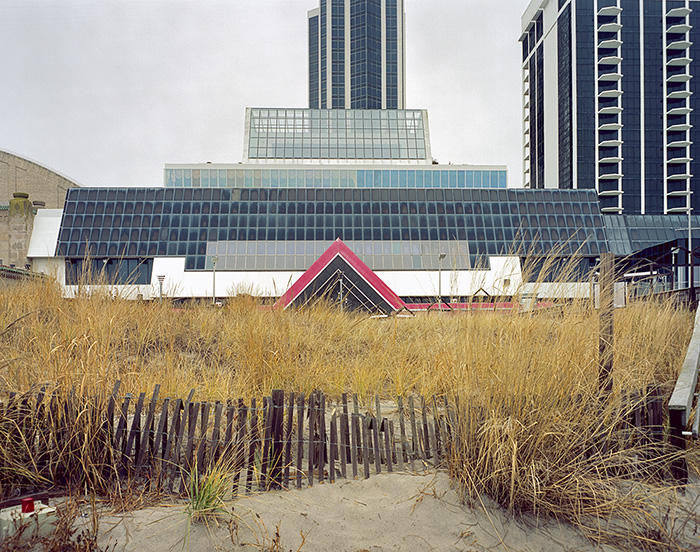 Trump Plaza (4×5 film) — © Brian Rose
Most of the pictures of Atlantic City and Trump's abandoned casinos I've posted so far were made with a digital camera. But I am actually shooting 4×5 film with the digital camera primarily for backup and preview purposes. It's hard to appreciate at 72 pixels per inch, but these are scanned at very high resolution and worked up meticulously in Photoshop. Trump's buildings have never looked so good — in a manner of speaking.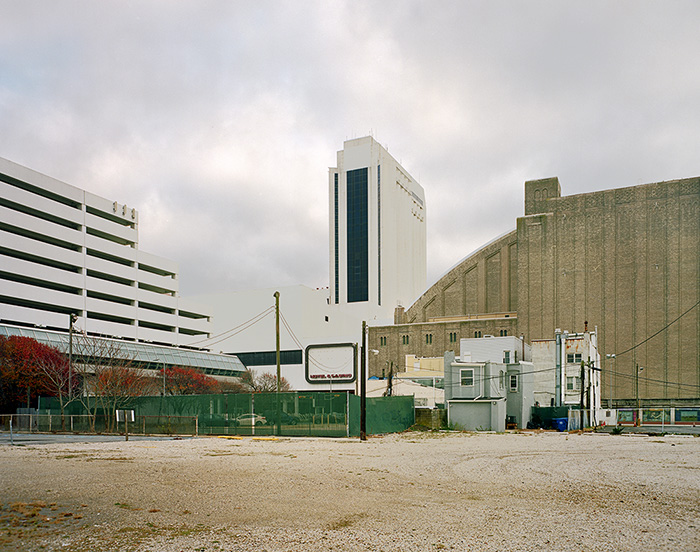 Trump Plaza (4×5 film) — © Brian Rose
It is not merely the materialism of the 1980's that Donald Trump embodies, it is the impatience, the insistence on having everything right now, all of it, the willingness to settle for appearance over substance. This is why it is hard not to sense, for all Mr. Trump has been identified with New York, that he is more at home in Atlantic City, where surface glitter is really all there is.
— Paul Goldberger, New York Times
My Atlantic City mini-website here.