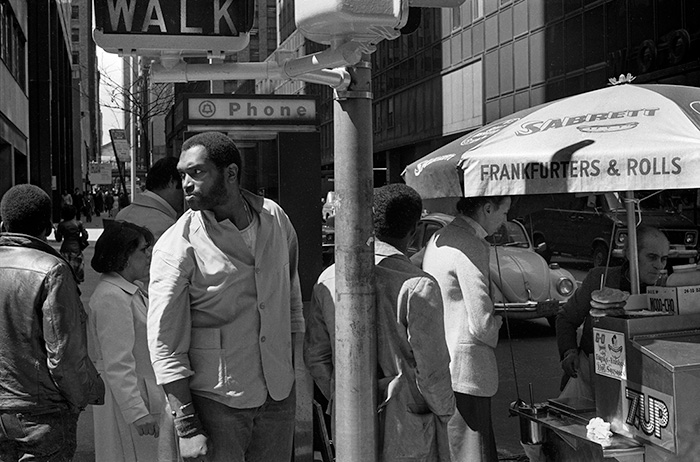 Madison Avenue and 41st Street, 1977 — © Brian Rose
A story I've told many times — 40 years ago, today, i arrived in New York and found an apartment on East 4th Street between the Bowery and Second Avenue. At 9:34PM the lights went out, and I spent the night in Penn Station unable to get my train back down to Washington, D.C. where I  was living at the time. It was eerie in the station, but there were cops around, and I was unaware of the riots and fires raging elsewhere. A few days later I was back to this scarred and battered city with my stuff, mostly clothes, a guitar, and photography materials.
I set up a darkroom in the bedroom of my tiny apartment, and that summer began roaming the street with a 35mm Nikkormat, mostly shooting Tri-X film.I didn't print much of it, however, because I had already begun working in color, and I soon left black and white photography behind for good. This is the second installment of scans made from that work — most of it from 1977 and 1978. As I said in an earlier blog post, I do not remember taking any of these pictures. It's like discovering an unknown self intently searching for a style, for a formal approach, for a subject, which to a great extent turned out to be New York City.

Lexington Avenue Line, 1977 — © Brian Rose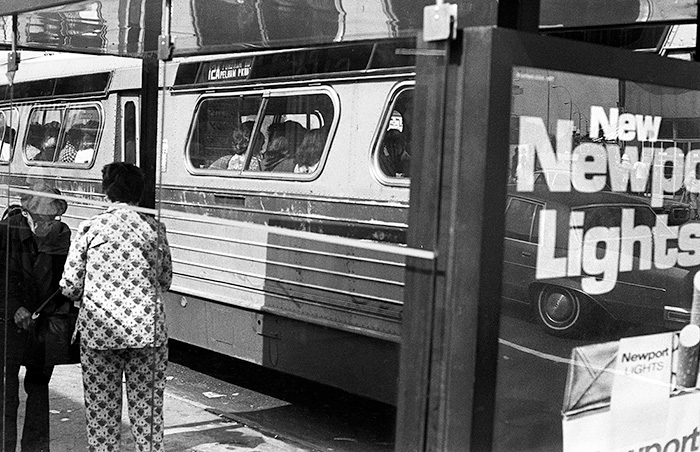 Unknown location, 1977 — ©˙Brian Rose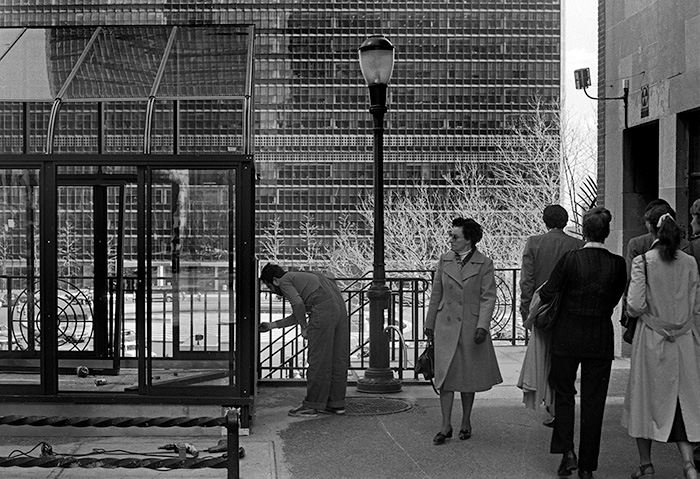 East 43rd Street across from the United Nations, 1977 — © Brian Rose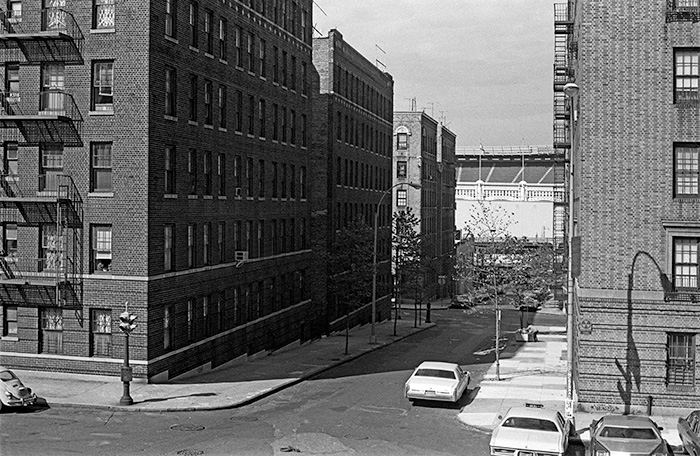 158th Street, The Bronx, Yankee Stadium, 1977 — © Brian Rose
1977 — it was the summer of Son of Sam the serial killer, the Bronx was burning, and the Yankees won the World Series. It was my entree to a city that would become central to my life and career. In that first year or two I attended Cooper Union, wrote songs and hung out in clubs with my friends, met my musical comrades in arms, Jack Hardy and Suzanne Vega, and took a lot of photographs. In 1980 I teamed up with Ed Fausty to photograph the Lower East Side in color using a 4×5 view camera. It was an exciting time — though wistful nostalgia is tempered by the fact — which I have not forgotten — that it was also a difficult time, financially and emotionally.
Stay tuned for more pictures.