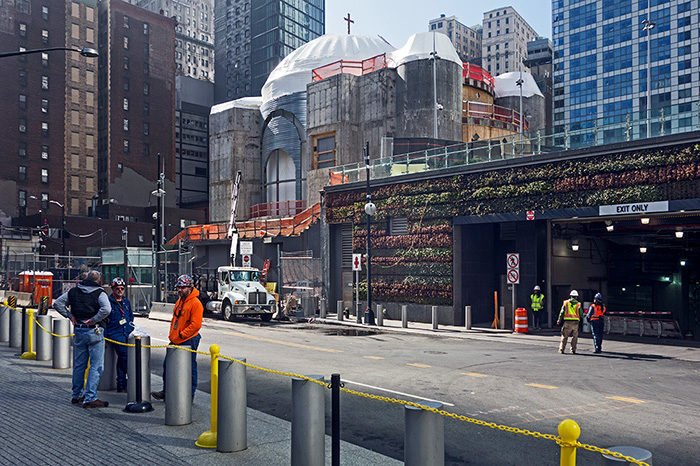 St. Nicholas Church, under construction, WTC — © Brian Rose
When the Twin Towers were destroyed on September 11, 2001, a small Greek Orthodox church, St. Nicholas, was obliterated by the falling debris. A replacement church designed by Santiago Calatrava is now under construction a short distance from the original structure. I snapped the picture above returning from an appointment at the 9/11 Museum offices. My book, WTC, will soon be available in the museum shop.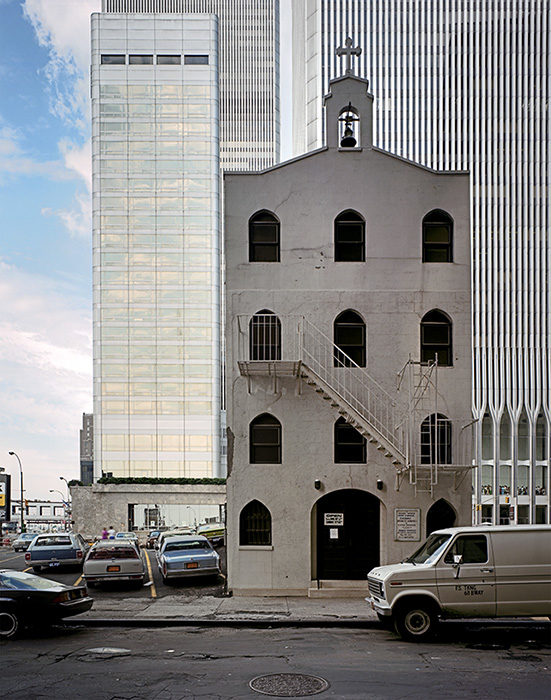 St. Nicholas Church, 1981 (4×5 negative) — © Brian Rose/Edward Fausty
The original church served a small congregation just south of the WTC on Cedar Street. The building, converted from earlier use as a tavern, stood alone on a parking lot. Photographers were fond of tilting up at the cross with the Twin Tower rising above. It was a perspective that Edward Fausty and I avoided when we made our picture back in 1981.