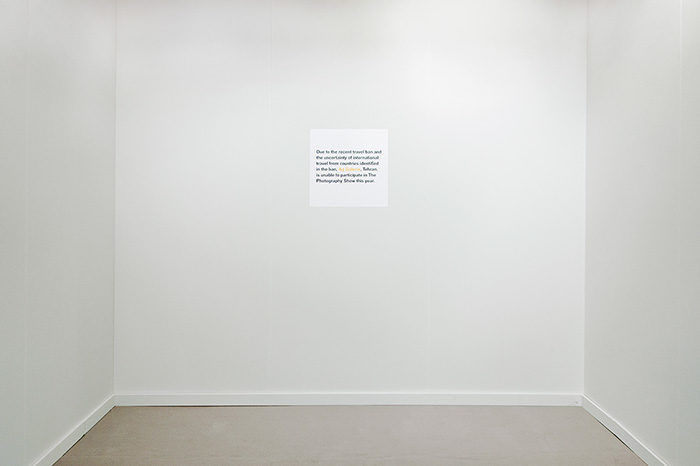 Empty AIPAD booth — © Brian Rose
There are hundreds of booths at AIPAD (The Photography Show) and thousands of people attending. Lots of different languages overheard while walking around, which is typical of New York.
But one booth is empty. The sign says:
Due to the recent travel ban and
the uncertainty of international
travel from countries identified
in the ban, Ag Galerie, Tehran,
is unable to participate in The
Photography Show this year.
Ran into several friends, Hans Knijnenburg from the Netherlands who is avid photo book collector, Art Presson and Eve Kessler, who have a wonderful photography collection, Joel Sternfeld, the photographer, and I met Hendrik Kerstens, the Dutch photographer who I wrote about in my blog a number of years ago.