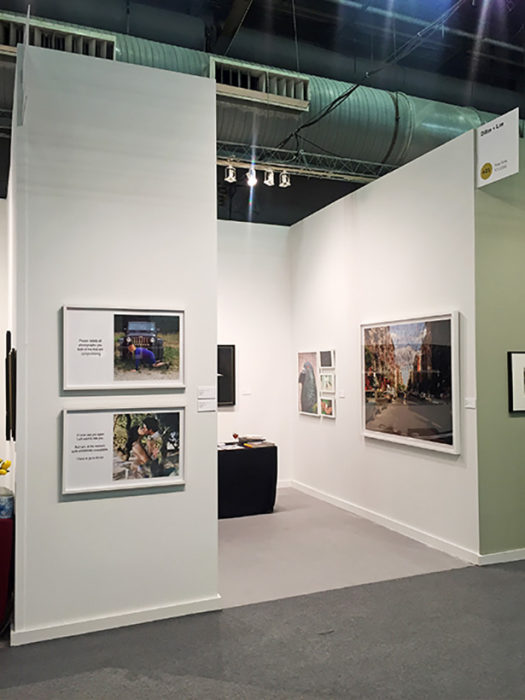 Dillon + Lee booth at AIPAD
I am pleased to be in this year's AIPAD  (Association of International Photography Art Dealers) show at Pier 94 on the westside of Manhattan. I've attended several times in the past, but this is the first time I've had a piece on display. AIPAD provides a great overview of what the galleries are showing in New York and beyond. My gallery, Dillon + Lee, is not exclusively a photography gallery, but they have assembled a diverse stable of artists that includes a significant number who work with photography. I hold down the landscape view camera department.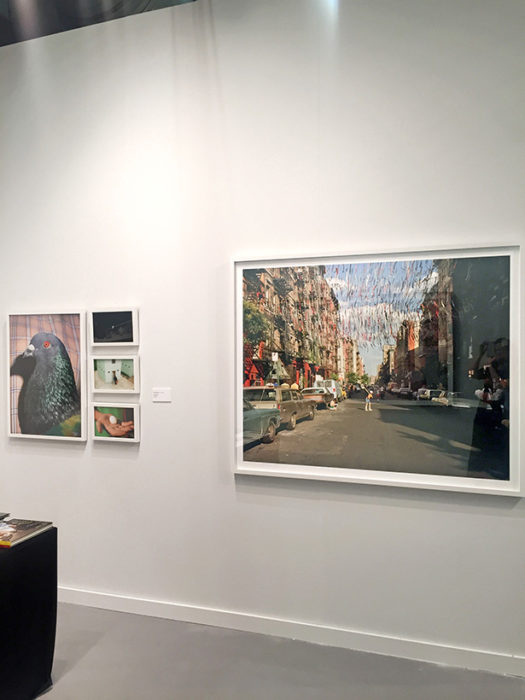 AIPAD show — East 4th Street 1980 (Rose/Fausty)
I am showing a 4×5 foot print of one of the Lower East Side photographs made in 1980 by me and Edward Fausty. It's the cover image of Time and Space on the Lower East Side, and it was taken in front of the building I lived in at the time. It is, perhaps, the most iconic of the Lower East Side images, and although shown a lot, it's still one of my favorites.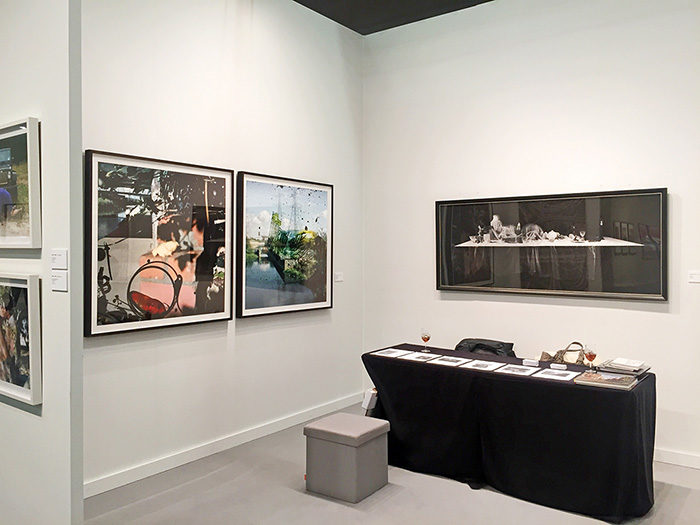 Dillon + Lee booth at AIPAD
If you are serious about photography collecting — or want to see what is going on the photo gallery world — it is definitely worth the $30. There are more than 100 dealers and galleries represented, and they have added a section on photo book publishing this year, which I will be checking out. The show runs from March 30 – April 2.