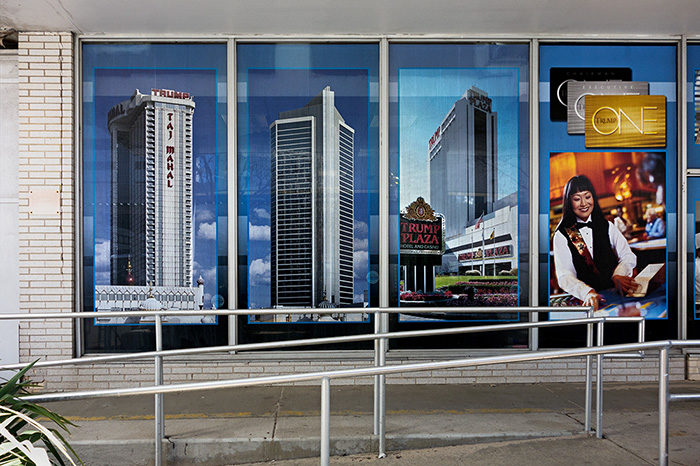 Trump Taj Mahal, Atlantic City — © Brian Rose
By the time I get back to Atlantic City, these images of Trump Taj Mahal and Trump Plaza will almost certainly be gone. Workmen were busy removing any signs of Trump's involvement in Atlantic City when I was there less than two weeks ago. But the evidence will not be easily erased.
In 2015, the Trump Taj Mahal was fined $10 million for money laundering.
"Trump Taj Mahal received many warnings about its deficiencies," said FinCEN Director Jennifer Shaky Calvery. "Like all casinos in this country, Trump Taj Mahal has a duty to help protect our financial system from being exploited by criminals, terrorists, and other bad actors. Far from meeting these expectation, poor compliance practices, over many years, left the casino and our financial system unacceptably exposed."
Financial Crimes Enforcement Network
United States Department of the Treasury
Press release — March 6, 2015