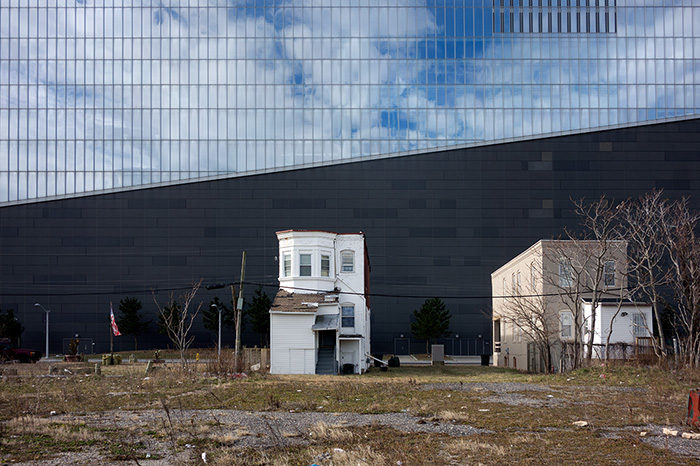 The Revel Casino, Atlantic City — © Brian Rose
Back in Atlantic City for more pictures, Joshua Cohen writes in n+1 Magazine (http://tiny.cc/9oriiy):
I FOUND MYSELF — America finds itself now — at the very end of the Boardwalk. The very end of this immigrant's midway lined with cheap thrills and junk concessions, pulsating with tawdry neon and clamoring moronically. The end of this corny, schmaltzy Trumpian thoroughfare that entertains us with its patter and enthralls us with its lies.
Down at the Boardwalk's terminus, by Oriental Avenue, by night, the seagulls keep flying into the Revel and dying. Or they flap and limp around a bit before dying. You never see or hear the impact, you just get what happens after. Immense white gulls, flapping, limping, expiring. They fly into the Revel's giant vacant tower of panes and break their necks, because without any lights on, the glass is indistinguishable from the sky.