Abandoned Trump Plaza — © Brian Rose
I'll tell you, it's big business. If there is one word to describe Atlantic City, it's big business. Or two words – big business.
— Donald J. Trump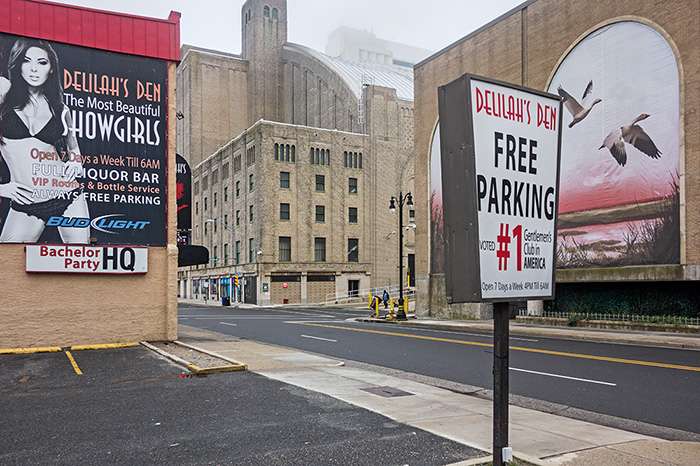 Trump Plaza poking up above Boardwalk Hall — © Brian Rose
During Prohibition, Atlantic City created the idea of the speakeasy, which turned into nightclubs and that extraordinary political complexity and corruption coming out of New Jersey at the time. The long hand that they had-and maybe still do-even had to do with presidential elections.
— Martin Scorsese