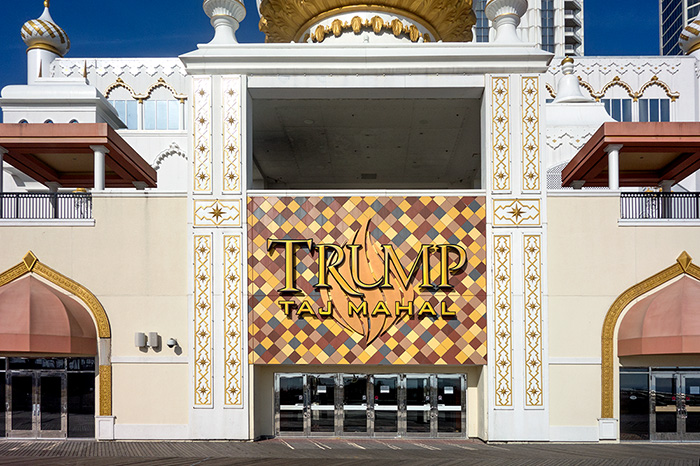 Trump Taj Mahal, Atlantic City — © Brian Rose
Valerie McMorris writes in "I Was A Trump Taj Mahal Cocktail Waitress:"
Now, 26 years later, I look back and reflect on my personal journey and Trump's promise of greatness. I see now that the opulence and glamour were all just bait. His rhetoric was supported by majestic surroundings, but they were financed through junk bonds. The profits that Donald Trump enjoyed were not reinvested in the building or the employees. They were shipped back up to the shore to Wall Street. That casino money flowed right out of Atlantic City and into the coffers of the billionaire hedge fund owners.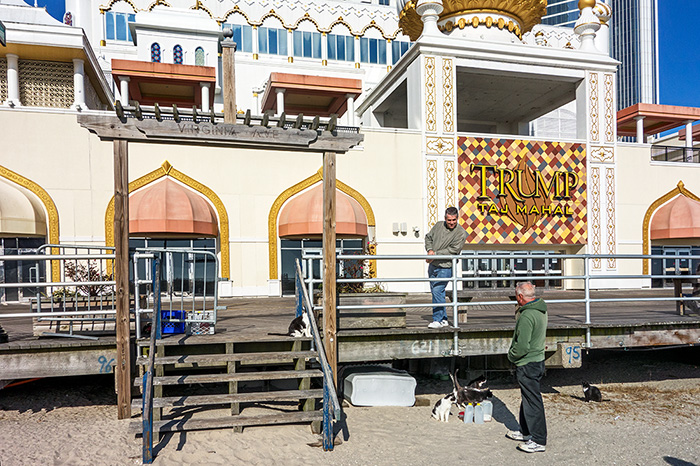 Trump Taj Mahal, Atlantic City — © Brian Rose

It was Monday around noon, almost 60 degrees at the end of November, and a scattering of people strolled the boardwalk. As I stepped down to the beach across from the Trump Taj Mahal I encountered a half dozen stray cats lounging about as if they owned the place. And in a sense they did. The Boardwalk Cats Project feeds and tends the 150 or so spayed and neutered cats. Atlantic City may be bankrupt along with many of its casinos, but the cats are doing fine.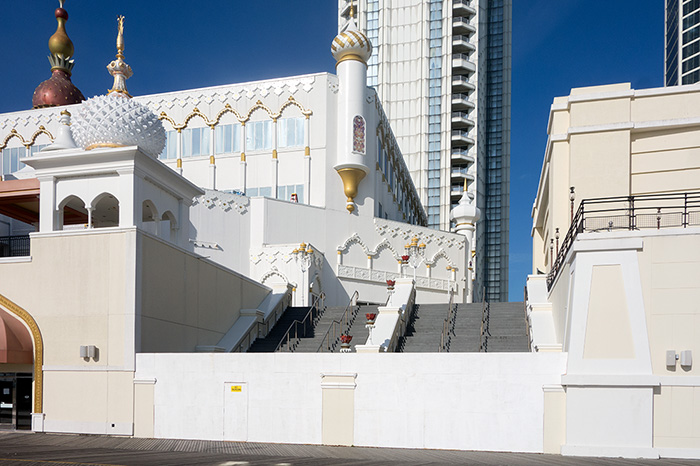 Trump Taj Mahal — © Brian Rose
A wall with a discreet no trespassing sign blocks passage to a stairway into the now abandoned Trump realm.