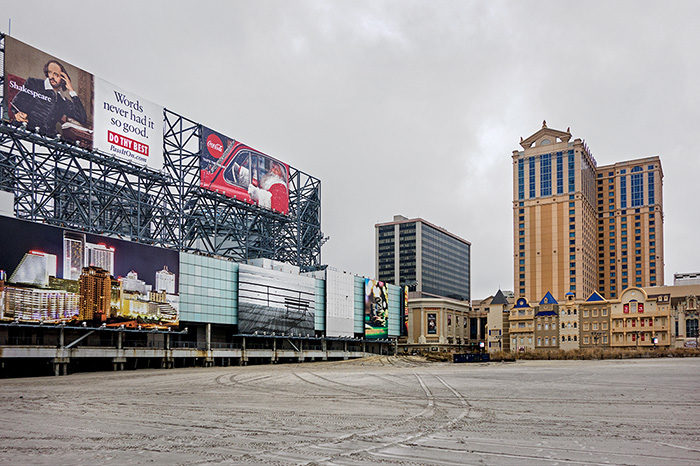 Atlantic City — © Brian Rose
I walked out on the beach opposite Ceasar's and Playground Pier (originally the Million Dollar Pier), and took several pictures of the huge wall of signs attached to the troubled mall. A new investor recently bought the highly leveraged pier for $2.5 million and hopes to attract a younger crowd of shoppers.
At my feet in the sand I picked up a cigarette carton with Russian lettering on it. I thought reflexively, "The Russians are coming! But the Russians are already here.

Russian pop diva and Eurovision stalwart Philipp Kirkorov has revealed that he is a supporter of Donald Trump. In an interview with BBC News, the "You Are the Only One" songwriter spoke of his long friendship with the American presidential candidate, and his hope for closer relations between Russia and the United States.
Kirkorov, who represented Russia at Eurovision in 1995, first met Trump in 1994 when Kirkorov and his now ex-wife and Russia's 1997 Eurovision singer Alla Pugacheva performed at the Trump Taj Mahal casino in Atlantic City.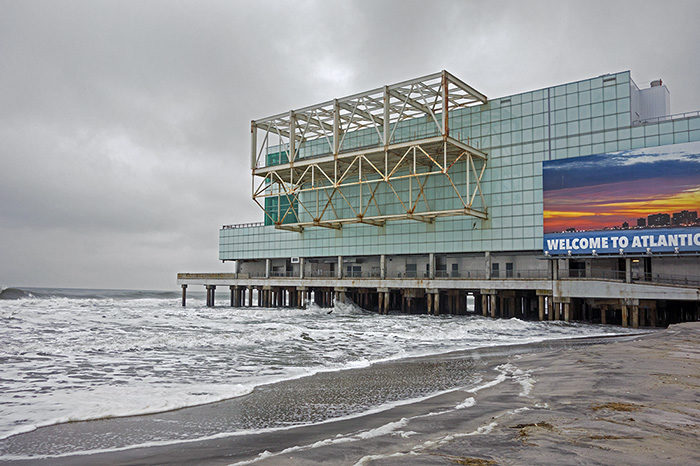 Atlantic City — © Brian Rose
The pier extends well into the surf, and on this damp and gloomy day, the waves crashed and swelled around the supporting columns.
Benjamin Strauss, a sea level expert at Climate Central, an organization of scientists, says that people in Atlantic City are uniquely vulnerable to rising seas because they inhabit a barrier island with extremely low and flat terrain.
In January of 2016, after a winter storm flooded parts of the Jersey coastline, New Jersey Governor Chris Christie, then a candidate for president, sarcastically asked whether he should "pick up a mop" to help with flooding—a remark that was criticized by environmentalists for being out of touch with the gravity of the situation. Christie accepts that human activity contributes to climate change, but contends that the issue "is not a crisis."