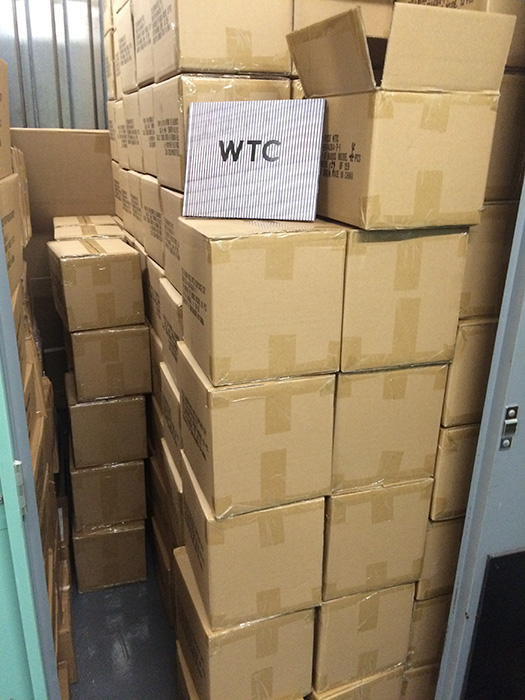 Storage closet in Chelsea — © Brian Rose
This is what 2,000 books looks like when stacked nine boxes high. 169 boxes in all. Your first thought when they arrive is — what have I done?! — and then they fit exactly as determined weeks ago when they were on a container ship slowly making their way to New York. So, no surprises.
The moment of truth is here. Please join me for the book launch in Cooper Union's Great Hall. I will be doing a slide talk, taking questions, and there will be a reception afterwards with books available for purchase and signing. See you there!
WTC Book Launch
September 8, 6:30pm
The Great Hall
Cooper Union
7 East 7th Street
New York City