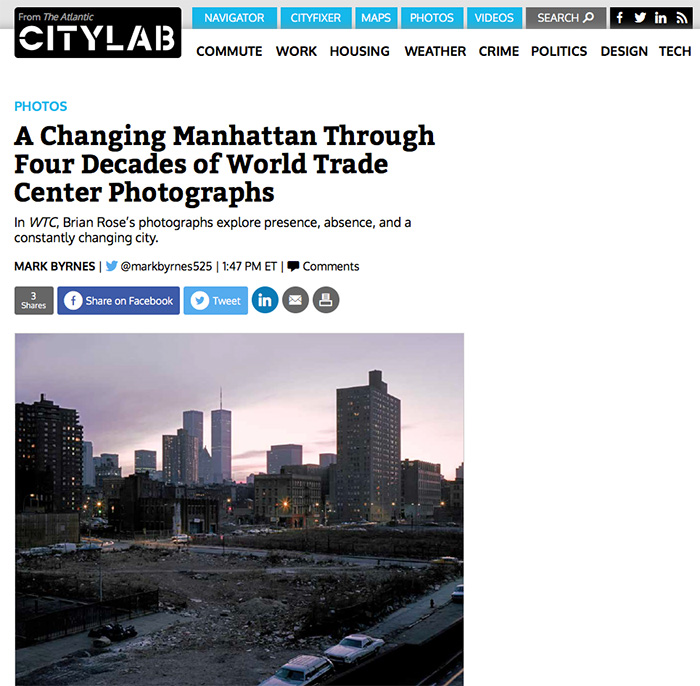 A great article and interview about WTC in CityLab, The Atlantic's web zine about urban affairs.
Mark Byrnes writes:
…most who page through WTC will contemplate Manhattan's relentless transformation since a turbulent and mythologized 1970s. Change has come through economic shifts, public policy decisions, and tragedy. Rose's work provides a clear, visual understanding of what the city has lost and gained through it all.
Please support WTC by pledging to my Kickstarter campaign.
Your help is needed!!