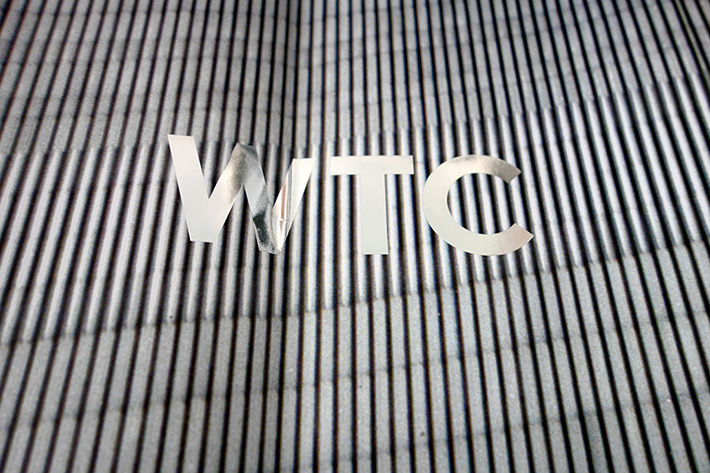 WTC Cover — © Brian Rose
I've been showing a cover mockup for WTC that has dull gray lettering — looks good, but not inspiring. Yesterday, we got the cover proof with silver foil stamped onto a matte background.  The result is, in my opinion, stunning. The letters WTC appear almost to float in air.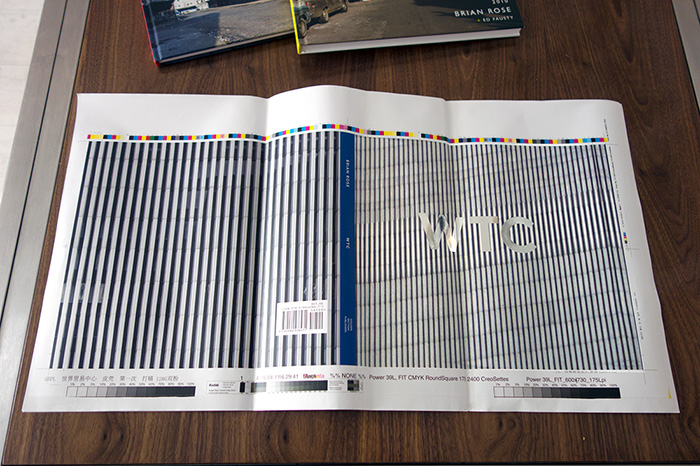 Cover proof — © Brian Rose
The rear cover will have another of the images from my WTC Frieze, comprised of close-ups of the steel piping of the Twin Towers' skin. The spine of the book will be blue — a somewhat brighter blue than shown above — as will the endpapers inside the cover. The correct blue can be seen below.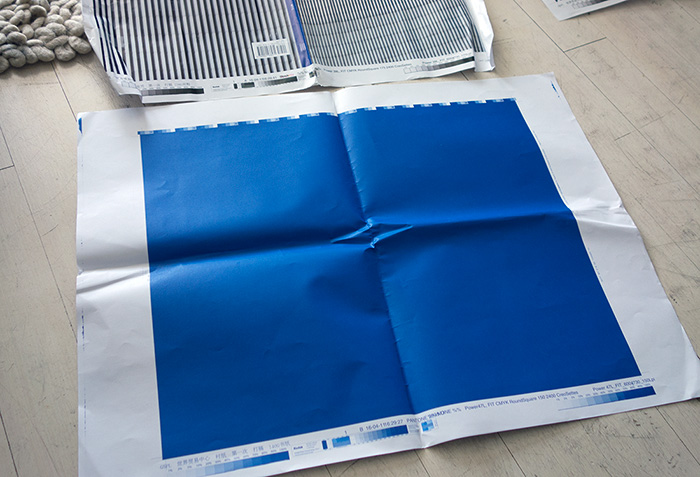 Blue Endpapers — © Brian Rose
The final cover design is something I've been playing with in recent years as the overall concept of the book came together. When I would talk to publishing people, they would almost always say, it looks nice, but of course, we'll need a regular photograph on the cover. My artist and photography friends told me to stick to my guns.
Help make that decision the right one. Please support my Kickstarter campaign.