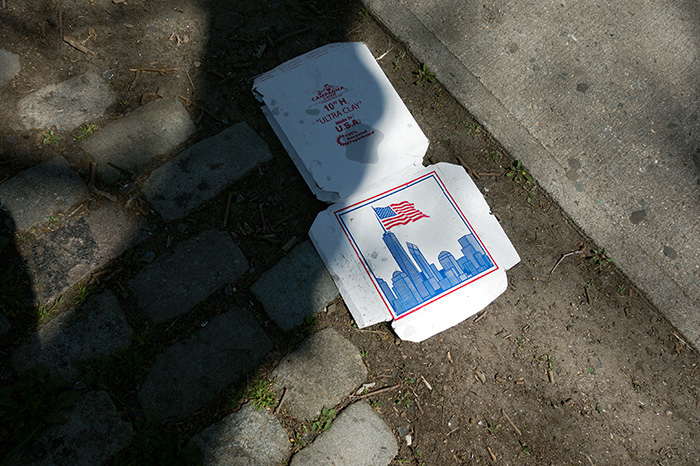 Paul Avenue, The Bronx — © Brian Rose
Whatever happened to the Freedom Tower? That is what former Governor George Partaki called One World Trade Center when it was still an architectural concept. And if you wander through the crowds of tourists downtown, you will still hear people refer to David Child's 1,776 foot tall skyscraper as the Freedom Tower. The Port Authority, however, abandoned that name years ago, and few New Yorkers seem inclined to use it.
One section of my forthcoming book WTC is comprised of vernacular images of the Twin Towers — posters, murals,and graffiti. And there are books and photographs for sale in the street, many of which graphically show the destruction of the Trade Center. It has been 15 years, but helped by constant visual reminders, the Twin Towers remain fixed in the mind's eye. Images of One World Trade, however, are harder to find.
One World Trade — or Freedom Tower — was envisioned by some as a patriotic gesture, not just real estate. Some might argue that in New York City real estate and patriotism go hand in hand. Whatever the case, One World Trade Center has only slowly begun to achieve the iconic status of its progenitors, the Twin Towers. Maybe it never will. So, I was stopped in my tracks yesterday while walking through the Bronx. There on the ground was a pizza box with One World Trade and an enormous American flag printed in red white and blue. The Freedom Tower lives…perhaps.
And then in Brooklyn — there it is again —  standing tall in support of Bernie.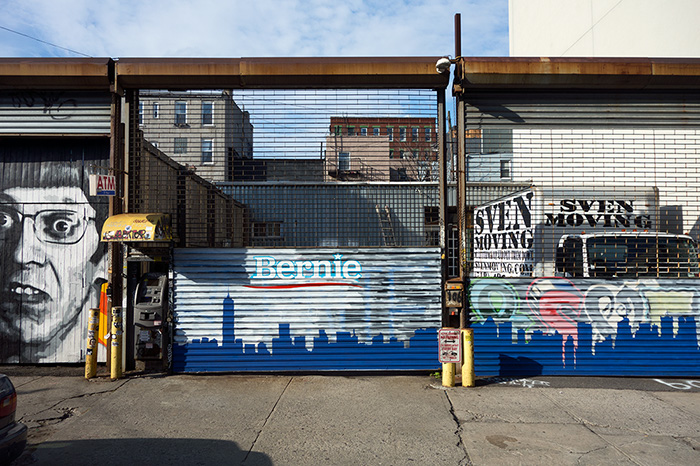 North 3rd Street, Williamsburg, Brooklyn — © Brian Rose
Please help make WTC possible by supporting my Kickstarter campaign.