In the previous post I compared two images taken on the corner of the Bowery and East 4th Street made in 1977 and 1980. Now, 35 years later, I am still hanging around the neighborhood. I've lived overseas, of course, and have hardly been sitting on a stoop passively watching the world go by, but this part of New York remains my base of operations.
It is a dramatically changed place to be sure — for better or worse. I said to someone yesterday, that the impetus for everything I've done as a photographer springs from that moment I arrived in New York on a train in 1977, the day of the blackout, the summer of the serial killer Son of Sam, the year the Yankees won the World Series and the Bronx was burning. I ended up here in this neighborhood.
A few contemporary street views: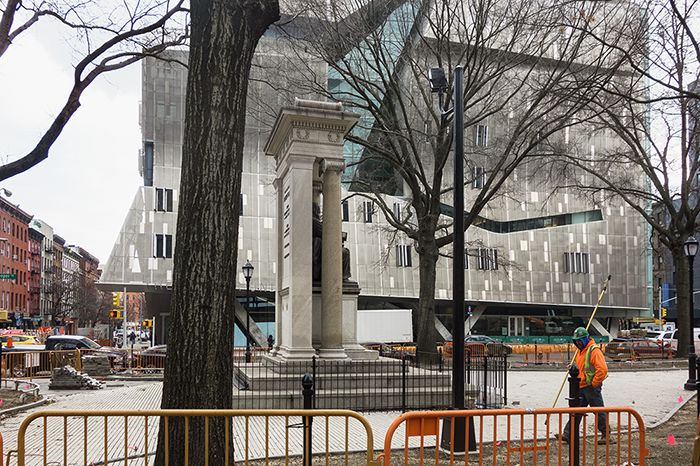 Cooper Square at East 7th Street — © Brian Rose
Cooper Square in flux. A picture taken just after the wreath laying in honor of Peter Cooper, the founder of Cooper Union.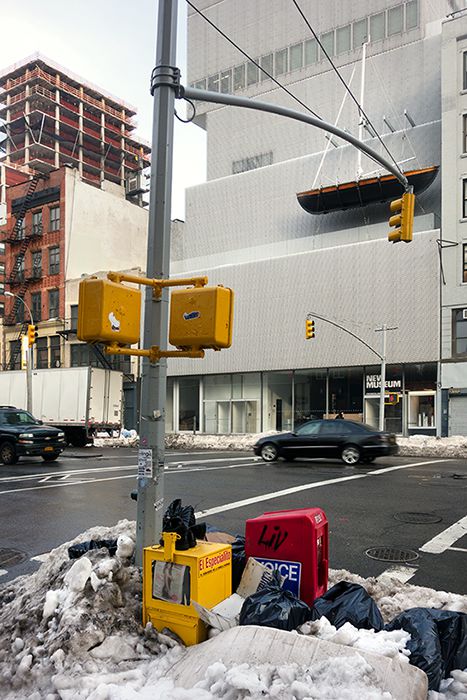 The New Museum on the Bowery — © Brian Rose
A mashup of buildings, boxes, snow, and trash — a midwinter medley.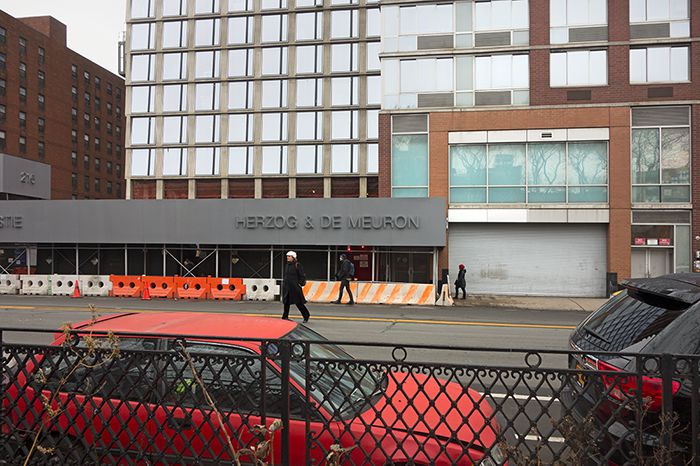 Chrystie Street between Houston and Stanton — © Brian Rose
More architectural wonders arrive in the neighborhood. Ian Schrager's hotel, 215 Chrystie — forcibly wedged into the urban fabric — designed by the Swiss architects Herzog & de Meuron under construction around the corner from my studio.