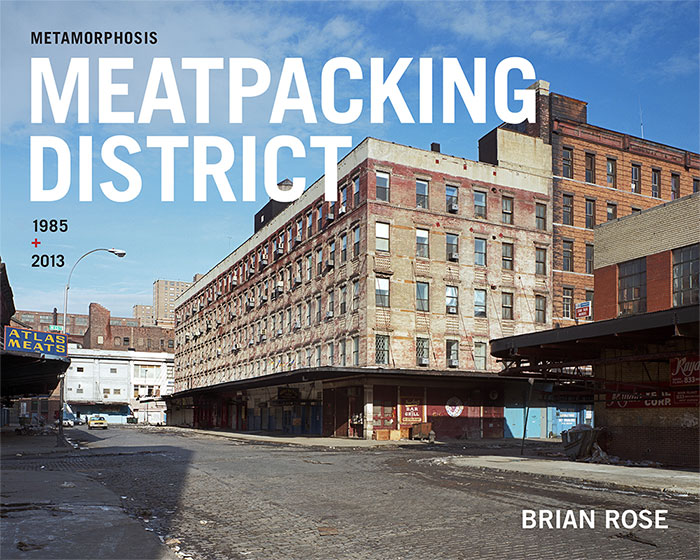 Metamorphosis, Meatpacking District 1985 + 2013
It has been 16 months since my book Metamorphosis, Meatpacking District 1985 + 2013 was published, and there are now about 250 books left of the print run of a thousand. Based on my experience with Time and Space on the Lower East Side, I expect it to sell out by the two year mark. I am now working on a third New York themed book, WTC, which will be a visual chronicle of the World Trade Center from 1977 to the present. Doing these books has become an important component of my career, and it has greatly extended my reach as a photographer. The books haven't made me rich, but I have not lost money on them, which is saying something, considering how much established publishers have pulled back from fine art photography books.
I am doing a book event next week sponsored by the Greenwich Village Society for Historic Preservation at the Hudson Library located on Leroy Street. I will be there with a number of other photographers and authors to present and sell our books, all of which have something to do with Greenwich Village. It would be great to see you there!
Register for the event here.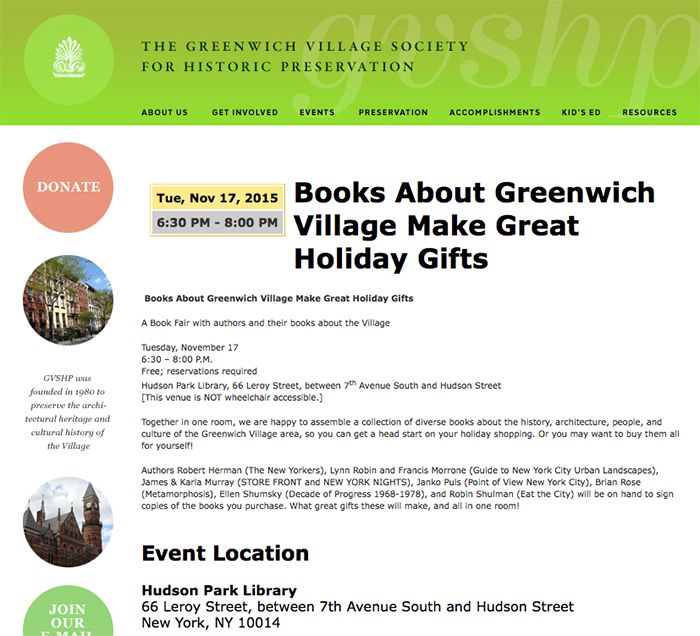 From the GVSHP website:
A Book Fair with authors and their books about the Village
Tuesday, November 17
6:30 – 8:00 P.M.
Free; reservations required
Hudson Park Library, 66 Leroy Street, between 7th Avenue South and Hudson Street
[This venue is NOT wheelchair accessible.]
Together in one room, we are happy to assemble a collection of diverse books about the history, architecture, people, and culture of the Greenwich Village area, so you can get a head start on your holiday shopping. Or you may want to buy them all for yourself!
Authors Robert Herman (The New Yorkers), Lynn Robin and Francis Morrone (Guide to New York City Urban Landscapes), James & Karla Murray (STORE FRONT and NEW YORK NIGHTS), Janko Puls (Point of View New York City), Brian Rose (Metamorphosis), Ellen Shumsky (Decade of Progress 1968-1978), and Robin Shulman (Eat the City) will be on hand to sign copies of the books you purchase. What great gifts these will make, and all in one room!
Register for the event here.