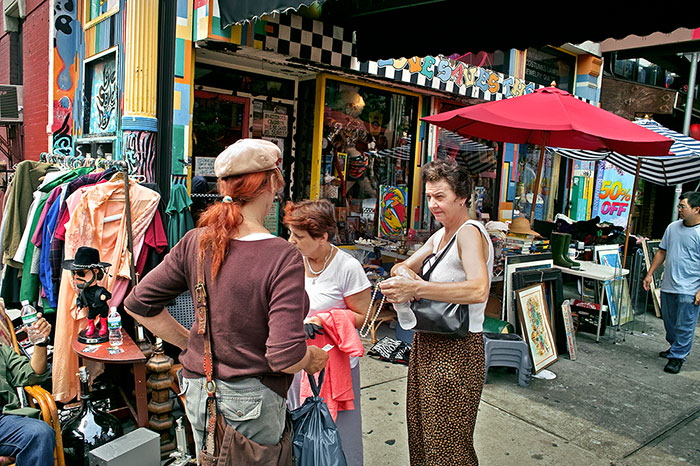 Love Saves the Day, Second Avenue and East 7th Street — © Brian Rose
Here in the East Village we are in shock over the explosion and fire that have leveled three historic tenement buildings on Second Avenue at East 7th Street. At present, there are missing people and numerous injured.
This is the downtown of the East Village, the heart of the culture and subculture that makes this place special, from high to low, the Beats, the Hippies, the Punks, and all who have chosen, or who have been chosen, to live in this crazy part of the world.
From 1966 to 2008 there was Love Saves the Day, a vintage clothing and bric-a-brac shop in the building now a heap of rubble. Above is a picture I took passing by not long before the shop closed.
Love Saves the Day.
http://www.nytimes.com/2008/12/25/nyregion/25love.html