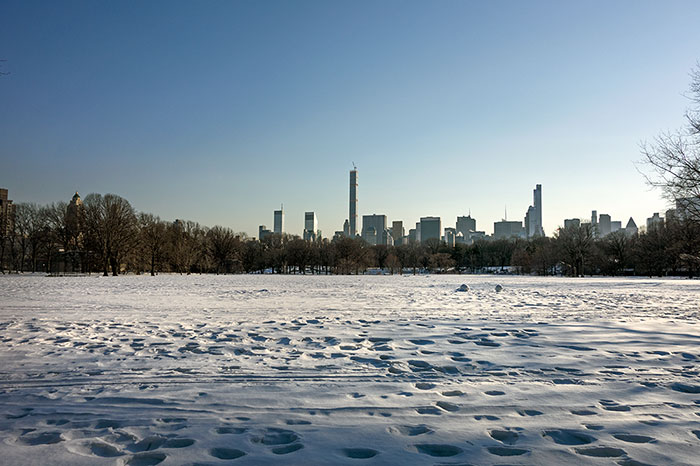 The Great Lawn, Central Park — © Brian Rose
Frozen New York, 2 degrees fahrenheit this morning. Walked through the park in the afternoon. Almost no one around. Peaceful. Quiet.
The thin building at center left is 432 Park Avenue, the 15th tallest in the world. And tallest in New York if measured by roof height. One WTC's spire is taller.
My slide talk at the library three days ago went well. Over a hundred people showed up despite several inches of snow earlier in the day. Sold some books, met some interesting people, had a great time.