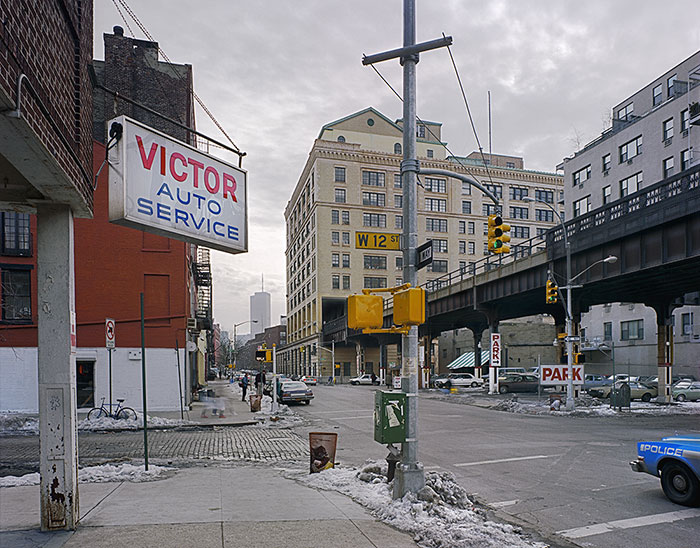 Washington Street and W12th, 1985 — © Brian Rose
After finishing up my Meatpacking book, Metamorphosis, I somehow discovered the negative for the image above in another mystery box in my archive, too late for the book. It's a view down Washington Street looking toward the Twin Towers and shows how the High Line used to go further south passing through Westbeth, the commercial complex repurposed as artists' housing in 1970.
The building in the foreground with the Victor Auto Service sign is now the restaurant Barbuto, and the red house to the left contains Tortilla Flats, the Mexican restaurant. At some point after this photograph was taken, three blocks of the High Line were torn down between Gansevoort Street and W12th. The vacant lot under the High Line in the picture now contains an apartment building and garden entryway. See below.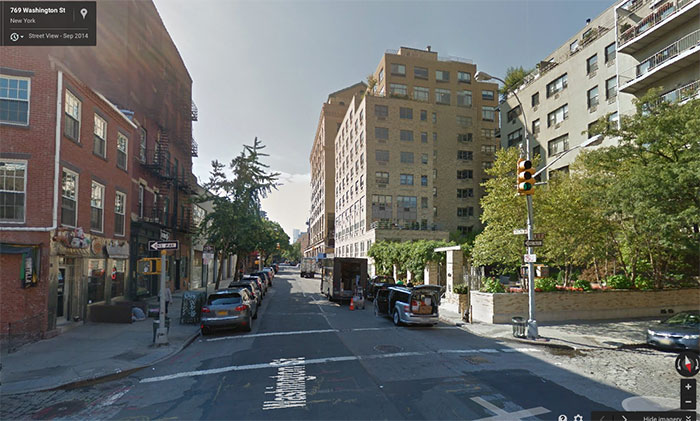 It took a good while for me to get around to scanning and working up this image. These old negatives are difficult to color correct, and the image above represents probably six hours of careful coaxing in Photoshop. It's mostly open shade, and strongly backlit, which makes it all the more problematic.
So, It didn't make it to Metamorphosis, but it will be perfect for WTC, my next book, about the World Trade Center.