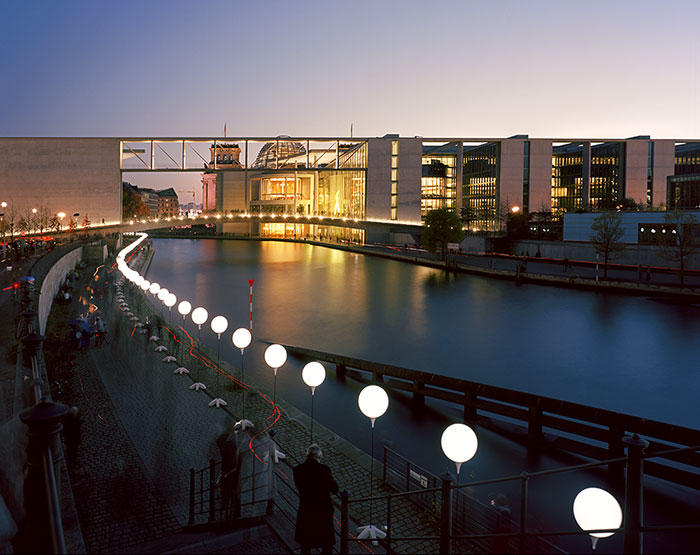 Lichtgrenze (light border) along the Spree with the Reichtstag and other government buildings.
I've just started scanning my 4×5 negatives from Berlin. So, let's begin with the last one — the last piece of film, in fact. The light border marking the course of the former Berlin Wall followed the Spree River in the heart of Berlin 25 years after the wall came down. The Reichstag in the background.
I began this project almost 30 years ago when I made my first trip along the Iron Curtain in 1985. It may end here. with this picture.
First we take Manhattan, then we take Berlin.
– Leonard Cohen