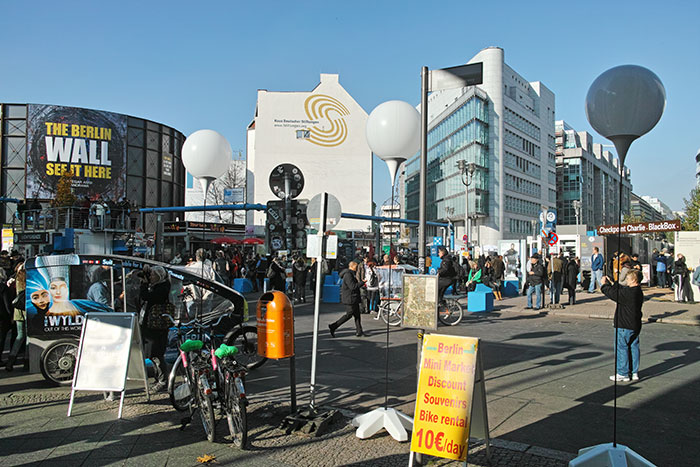 Checkpoint Charlie — © Brian Rose
Wall hysteria at Checkpoint Charlie. Here we are 25 years after the fall of the Berlin wall, and the interest — the obsession — with the wall is stronger than ever. "The Berlin Wall, See it Here." A large drum-like structure contains some sort of multi-media wall experience. I didn't' go in.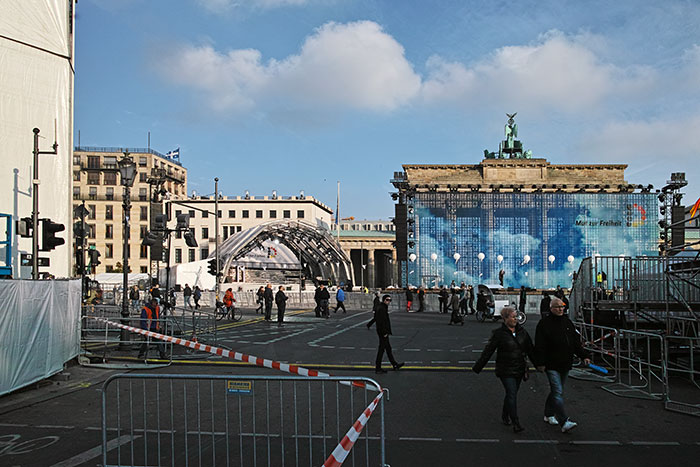 The Brandenburg Gate — © Brian Rose
A blue sky scrim in front of the gate with the globes of the "light border" running across the stage. After several cloudy days, the real sky mimicked the artificial sky, or vice versa. TV cameras were in position, music stages prepared for bands and orchestras, grandstands were erected for VIPs.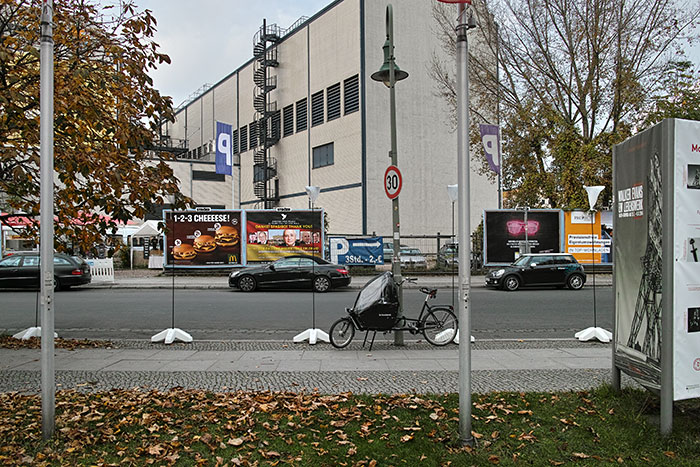 Niederkirchnerstrasse — © Brian Rose
Before the light globes were inflated, the stands were placed along the path of the former wall, with plastic bags over the LED lights that illuminated the balloons once they were mounted. A Dutch bike was parked against a street pole. An ad for a Walker Evans exhibition stood at right. On the billboard across the street, a thank you to world leaders, notably Mikhail Gorbachev, stood next to a McDonald's ad.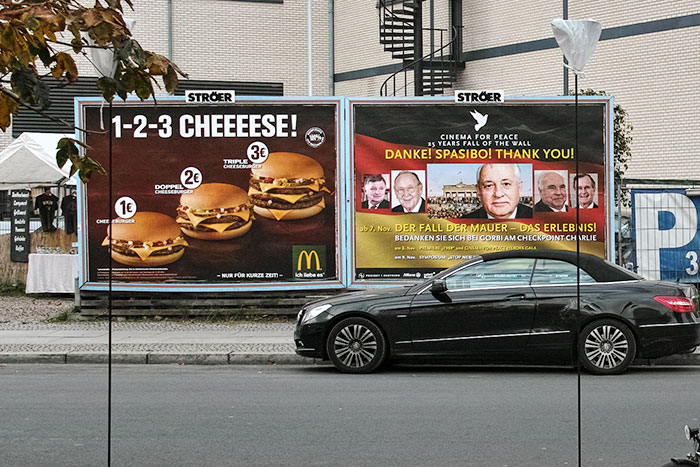 Niederkirchnerstrasse (detail) — © Brian Rose
1-2-3 Cheese! Danke! Spasibo! Thank You! Gorbachev, a hero here in Germany, gets top billing. George Bush (the father) is off to the side.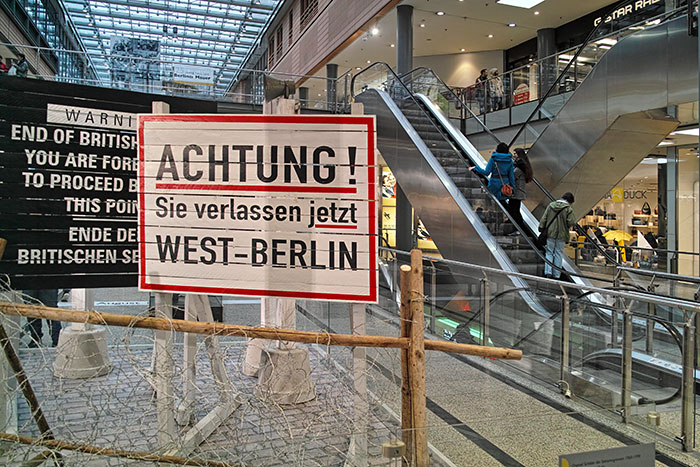 Arcadia shopping mall, Potsdamer Platz — © Brian Rose
An jarringly incongruous exhibition in the Arkade shopping mall at Potsdamer Platz featured freshly made border signs.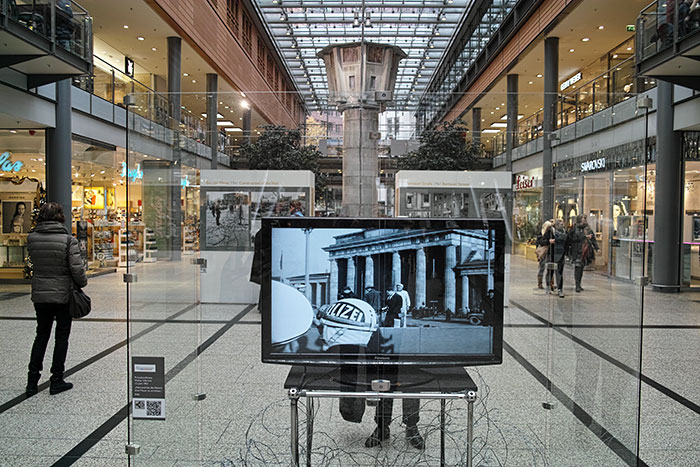 Arcadia shopping mall — © Brian Rose
A kitschy mock-up of a guard tower stood in the center of the mall while very real, riveting, historic images of the Berlin wall being built played on a video screen.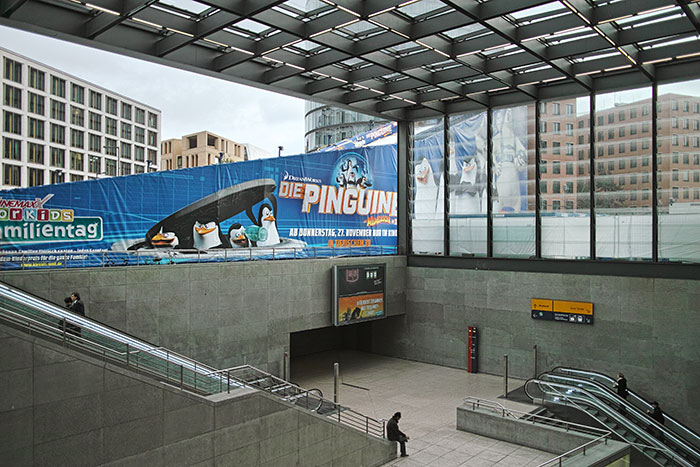 Potsdamer Platz rail station — © Brian Rose
A snow slide in Potsdamer Platz mounted directly along the former trace of the Berlin wall. Throughout my trip, moments of dignity and gravitas were offset by moments of commercial crassness. Potsdamer Platz is a business and shopping center, but it's only two blocks from the Holocaust memorial, two blocks from the site of the Nazi Gestapo headquarters, and one block from Hitler's bunker. Shopping is one thing — over the top Time Square style advertising is another.