In the middle of doing an exhibition at Dillon Gallery, and releasing my book about the Meatpacking District, I got a very special architectural photography assignment. The newly renovated Sterling Memorial Library at Yale University. It's one of the most awe inspiring buildings in the Collegiate Gothic style. Designed by James Gamble Rogers, it was completed in 1930. It follows the basic form of a cathedral with central nave, side aisles, transept, and sanctuary.
From Wikipedia:  A mural in Yale University's Sterling Memorial Library depicts the Alma Mater as a bearer of light and truth standing in the midst of the personified arts and sciences, painted in 1932 by Eugene Savage. Throughout the building the various crafts of the period are celebrated — stained glass, stone carving, decorative painting, and cabinetry. Those elements, combined with the lightness and airiness of the architecture, make it a 1930s building. There are even hints of Art Deco in the tower housing the book stacks rising behind the nave.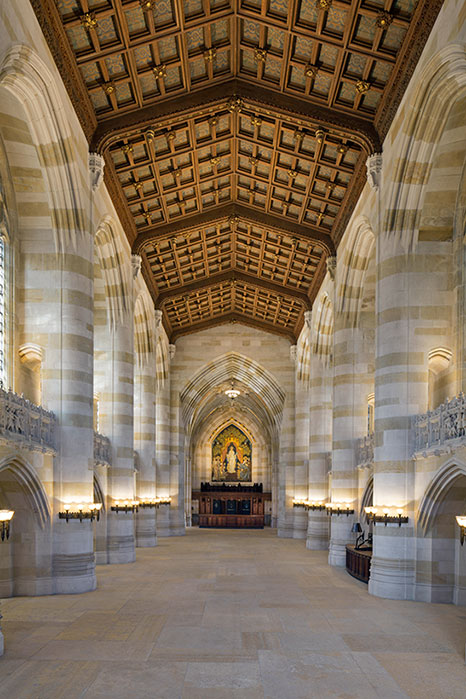 The nave — © Brian Rose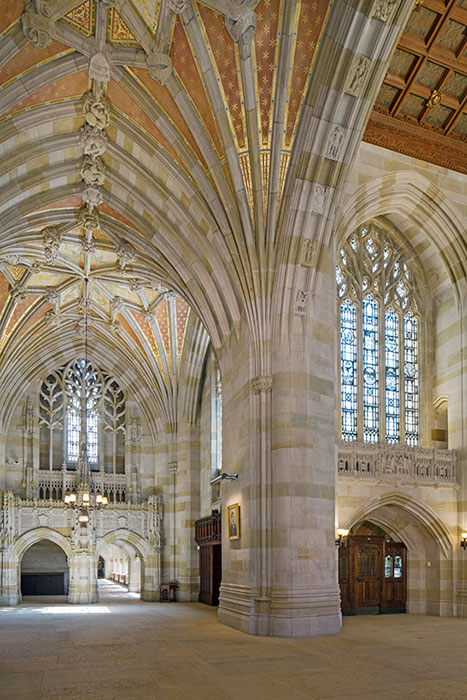 The transept — © Brian Rose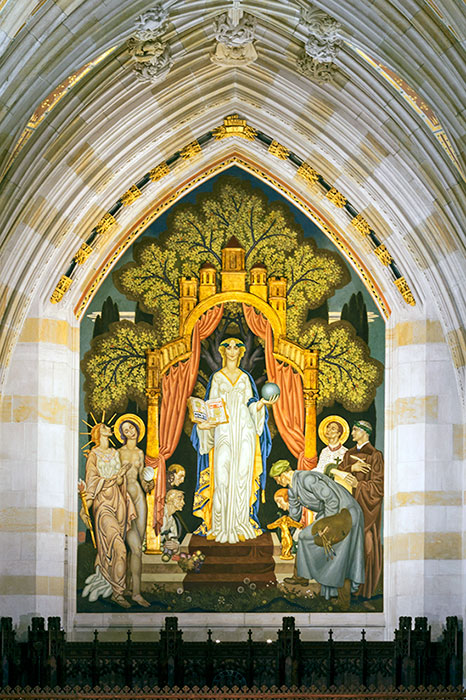 Alma Mater — © Brian Rose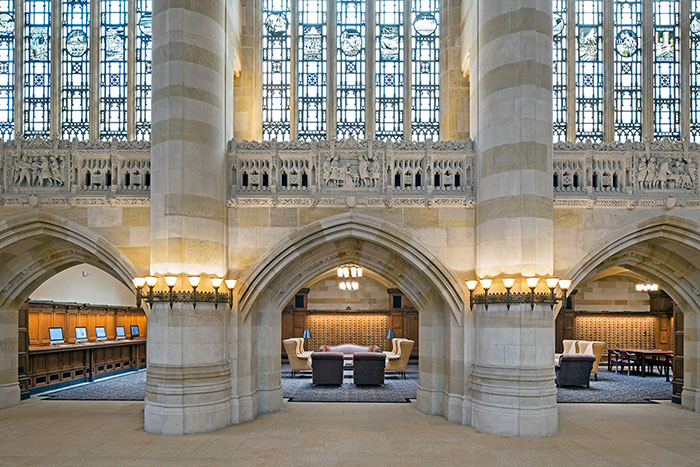 The side aisle/lounge — © Brian Rose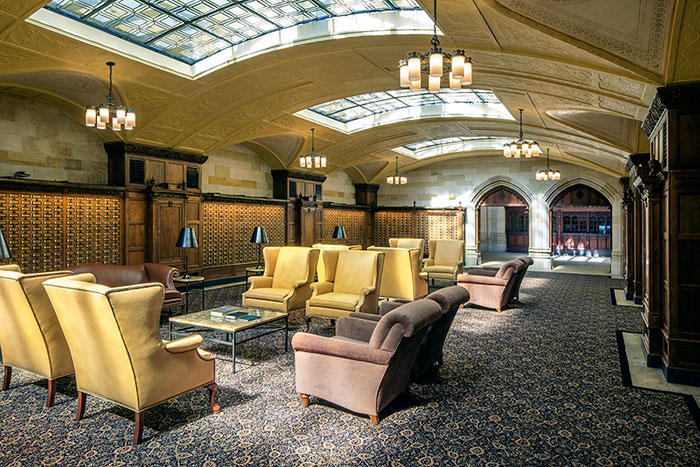 The side aisle/lounge — © Brian Rose
The building was restored mostly to its original appearance. The card files, which are no longer used, hide heating, air conditioning, and electronic systems. It's essentially a modern building underneath. It was a two day shoot and a ton of post production Photoshop work. But what a privilege to get this kind of a job. The preservation architecture was done by Helpern Architects.