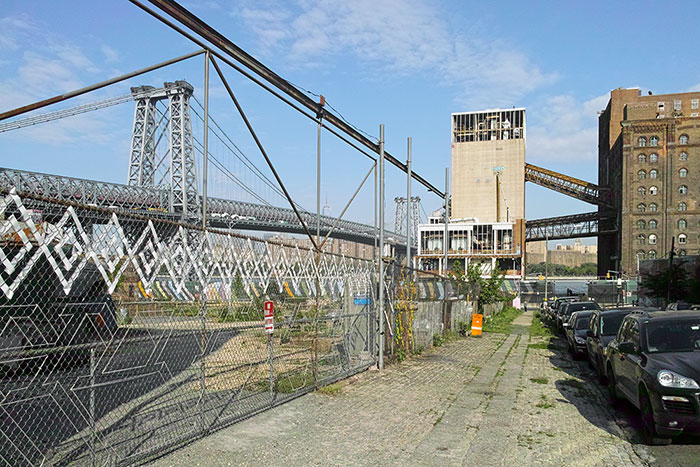 The Williamsburg Bridge and the Domino Sugar Factory — © Brian Rose
After visiting the Kara Walker installation in the Domino Sugar in Williamsburg, Brooklyn, I decided to go back with my view camera and do a few photographs of the factory and the surrounding area. The picture above was taken with my digital camera placed on top of the view camera — so it's roughly the same composition. Much of the sugar plant will be demolished to make way for a large housing development. The large brick structure at right, however, will be retained as an architectural landmark. While I was there, a crew was already at work, and I could see men climbing through the former conveyors angled between two of the structures.
It was early in the morning when I took the photograph, and few people were around except for dog walkers. There's a sort of dialogue going on here between the chain link fencing with interwoven diamonds and the criss-crossing steel of the bridge. The top of One World Trade Center can be seen poking up at center left. This view will be dramatically different in a few years.