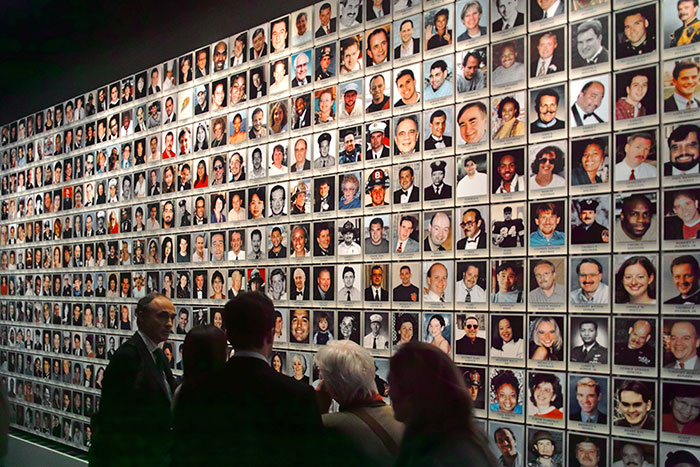 911 Museum memorial wall — © Brian Rose
I visited the 911 Memorial Museum on Monday as an invited guest — the museum is interested in acquiring some of my photographs of the World Trade Center taken over the years. I am working on a book based on those images. A book that I hope will serve as an antidote to the poisoned politics surrounding the subject of 911 — and a book that will speak, in particular, to New Yorkers.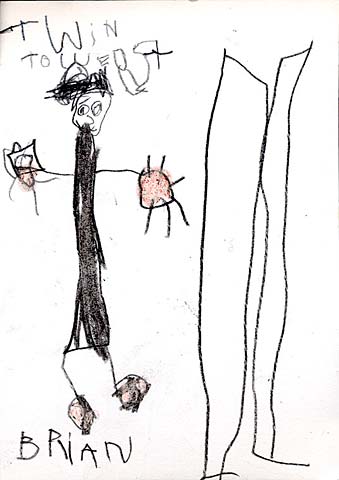 I went with my 15 year old son Brendan and my wife Renee. He was three back then, and does not remember the event with any specificity, though a year later, he gave me a Father's Day gift of a drawing of the Twin Towers and with me and my camera. It's my most cherished keepsake.
I was happy to see that the fencing around the memorial fountains and plaza had been partially removed, and it's now possible to walk freely in and out. It will become even more accessible once the construction of One World Trade and the transportation center is completed. The museum is entered through a modestly scaled building on the plaza, and then one descends below ground.
It was a somber crowd. Lots of people in suits, and others in jackets and caps with NYPD or FDNY insignia. As much as I wanted my son to see the museum, I had misgivings about going myself. But I knew this was a special opportunity to see it before the hordes of tourists arrived.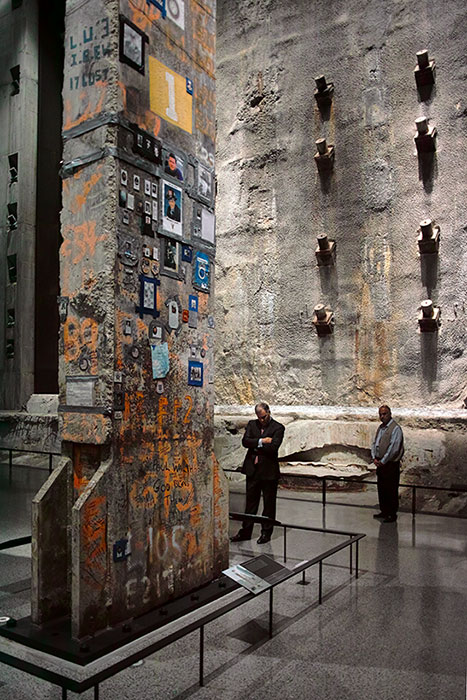 911 Museum — © Brian Rose
I expected the visit to be an emotional experience, but I was strangely unmoved. The main space with the exposed slurry wall of the original WTC foundations is impressive and well done. It has grandeur and posses an elegiac atmosphere. But the hall containing photographs of the victims made me uncomfortable. The colorful, mostly smiling faces, of the deceased seemed almost lurid to me. And immediately adjacent was a multi-media presentation about the rebuilding of the WTC site with faux inspiring music and gratuitous optimism.
The main exhibition located directly underneath one of the tower footprints is meticulously done, and it's hard to find fault with the attention to detail and comprehensiveness. But as I began winding my way through the images and artifacts, I quickly tired, overwhelmed by the barrage of information presented. Maybe it will be useful to future generations when the event itself becomes distant and abstract. But to one who lived through it, I do not want or need this. I found myself sitting on a bench beneath a gigantic video screen showing the collapse of one of the towers running on a loop over and over. I had to get out of there.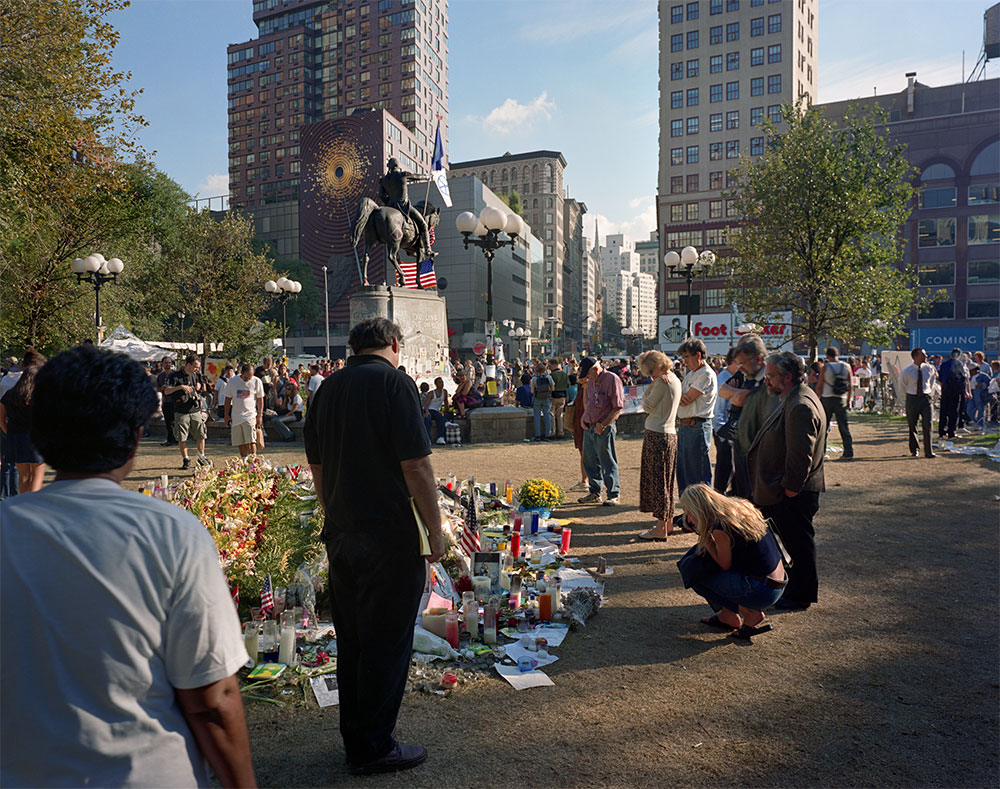 Union Square Park impromptu memorial, September 2001 — © Brian Rose
The biggest problem with the 911 Memorial Museum is that it tries to be both — memorial and museum. They are not compatible purposes, and it was a mistake to merge them. The gift shop would not be a problem were it serving only a museum. But it seems wrong because it sits in the middle of what is also a memorial — one that even houses the remains of unidentified 911 victims. Were it only a museum, the $24 admission charge would be high for many people, like MoMA or the Metropolitan, annoying, but acceptable I suppose. As a memorial, however, the admission charge is disrespectful to us all, even if the victim's families and rescuers get in free. Sadly, I do not think many New Yorkers will visit.