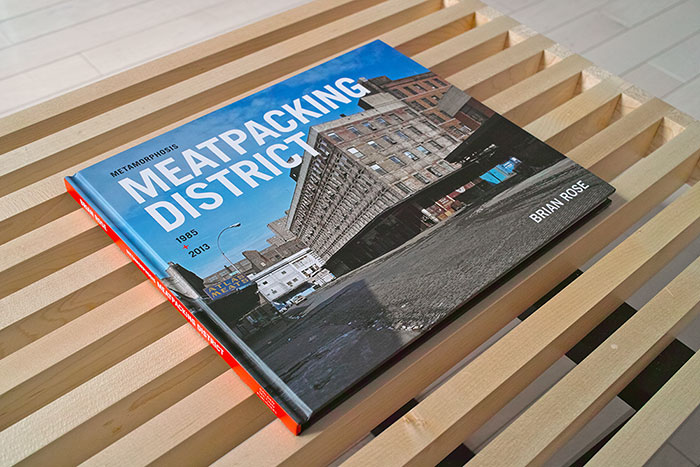 Metamorphosis: Meatpacking District 1985 + 2013 book dummy
We're getting closer and closer to a finished book. What you see above is actually a dummy with a printed cover and blank pages inside. There are issues we are working out concerning the lamination of the cover and the color saturation of the image, but in general, it looks great. We will get one more mock-up to look at, and then go to the final printing.
I'll be updating again at the next stage. Still on schedule for July!