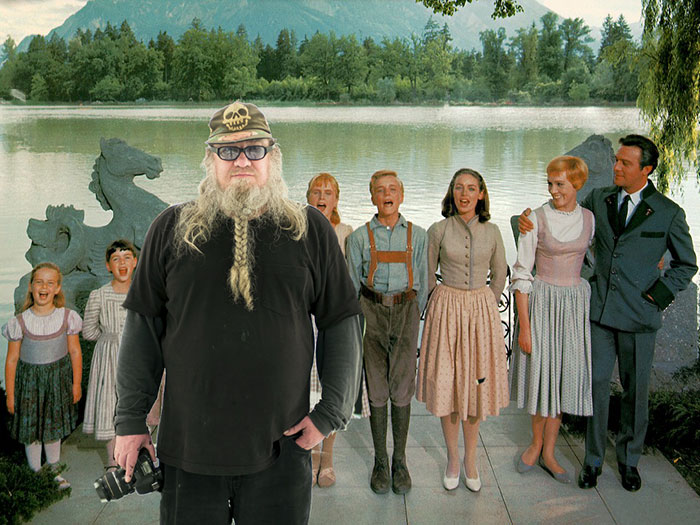 Clayton Patterson, the documentarian of the Lower East Side, whose raw videos of the Tompkins Square Park riots of 1988, brought him to prominence, has decided to quit New York for the Austrian spa town of Bad Ischl. Okay…
A few choice quotes from the article in the New York Times:
"There's nothing left for me here," said Mr. Patterson, who, at 65, is still a physical presence, with his biker's beard, Santa Claus belly and mouth of gold teeth. "The energy is gone. My community is gone. I'm getting out. But the sad fact is: I didn't really leave the Lower East Side. It left me."
Maybe for Detroit? For Berlin? For deep into Brooklyn — maybe even the Bronx? It's true that things have changed in Lower Manhattan, profoundly changed. There was a period of time that began in the '70s and gradually tapered in the '80s, when the LES was cheap and edgy (and scary), a place where an underground scene could flourish. These moments are always fleeting, and at some point you realize as an artist that you have work to do that is independent of the scene that nourished you. If your work is about the scene, then follow it wherever it goes.
 "What Clayton is telling us is that his world is gone and that he's going too," said Alan Kaufman, a writer and a friend of Mr. Patterson's. "This ought to send up a red flag for someone. It's remarkable, really. It's kind of like Atget quitting Paris."
Kind of like, I guess. Atget, whose work documenting the changing face of Paris, is indeed synonymous with that city. But what has always connected me to his work is not so much Paris itself, but the eye of Atget, his visual intelligence, and the expression of beauty as he found it.
To Daniel Levin, who directed "Captured," a 2008 documentary about Mr. Patterson and his work, the plan to leave New York was further evidence of the city's cultural decline. "Sadly, ironically, New York is displacing the people that made it what it was," Mr. Levin said. "The entire city has become a playground for money, wealth and sterilized housing, and that's not what's traditionally made it interesting."
People tend to think of Manhattan as New York. And historically, Manhattan was an all inclusive place with slums and mansions, industry and offices, white collar and blue collar side-by-side, the entry point for foreign immigrants and young strivers alike. In the past two decades, Manhattan has shed a good deal of that diversity and become more homogenous. While many urban centers in the United States declined, Manhattan absorbed more and more people and money. But New York, "the entire city," remains as diverse as ever. Except for certain enclaves, perhaps, the other boroughs are not exactly "a playground for money, wealth and sterilized housing."
Tell the hundreds of thousands of people schlepping every day on overcrowded subways to get to work that the city is a playground. And who are these newcomers who have swelled the city to the highest population in its history? Are these the 1% who occupy the "sterilized housing." There is something wrong with the way we are talking about this city and what is actually happening to it.
***
I wish Clayton Patterson well in his move to Austria. There is a time to leave, and a time to find more comfort in life. I've written in the past about Patterson's work here. It's not so much about individual pictures, but ensemble, as installation. I really liked the last exhibit I saw of his work. He'll be missed around here.