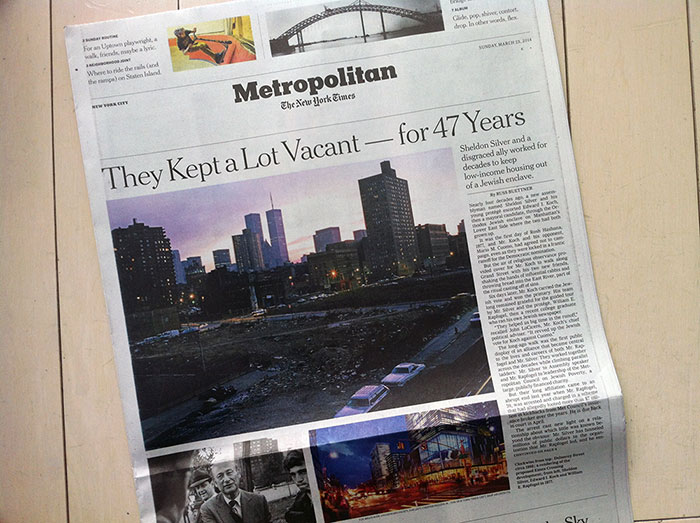 Photograph from Time and Space on the Lower East Side in the New York Times — © Brian Rose
One of the photographs from Time and Space on the Lower East Side appeared in the Sunday New York Times .
50 years ago a number of blocks of densely occupied tenement housing along Delancey Street were razed and thousands of low income families, mostly Puerto Rican, were displaced. Robert Moses attempted to build a freeway across Lower Manhattan directly through Soho and the Lower East Side, and these blocks were the first to be cleared. The highway was stopped, but the vacant lots remained a political battleground for decades. A rebuilding plan, reached by neighborhood consensus, is finally moving forward. This article explains why it took so long.
It's a shocking story of corruption and racism. It centers around Sheldon Silver, the New York State representative from lower Manhattan, and one of the most powerful politicians in Albany. If there is justice in the world, it signals the end of his ignominious career.