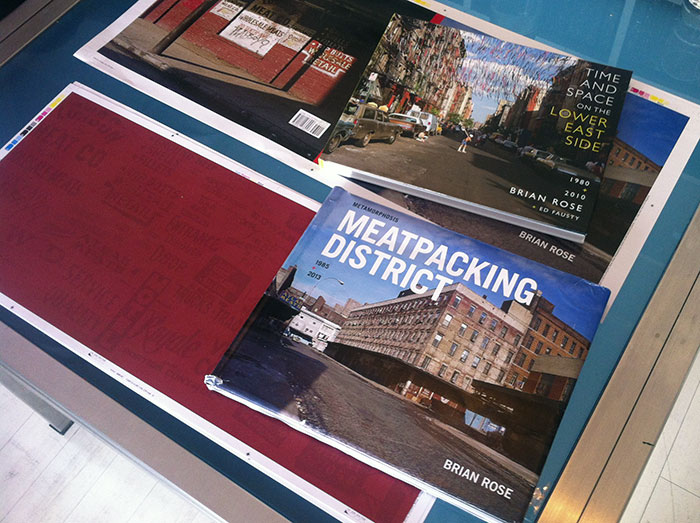 Cover mockup of Metamorphosis: Meatpacking District 1985 + 2013
At 65% of my Kickstarter goal with almost three weeks to go!
Metamorphosis is no longer an abstraction. Yesterday, I saw the first proofs of the cover and the inside pages. They look terrific. The book in the photo above is actually a proof print of the cover wrapped around a  blank dummy of the book. The blank let's us see and feel the weight of the cover boards, paper, and the overall heft of the book. We placed it next to a copy of Time and Space on the Lower East Side for comparison. The red pages are the endpapers that line the inside of the front and back covers.
It's exciting seeing the book turn into a reality. But your support is needed now as the financial reality of taking on this project looms. Pre-order via Kickstarter and get your copy of Metamorphosis at a discounted price. It's going to be a really cool book.