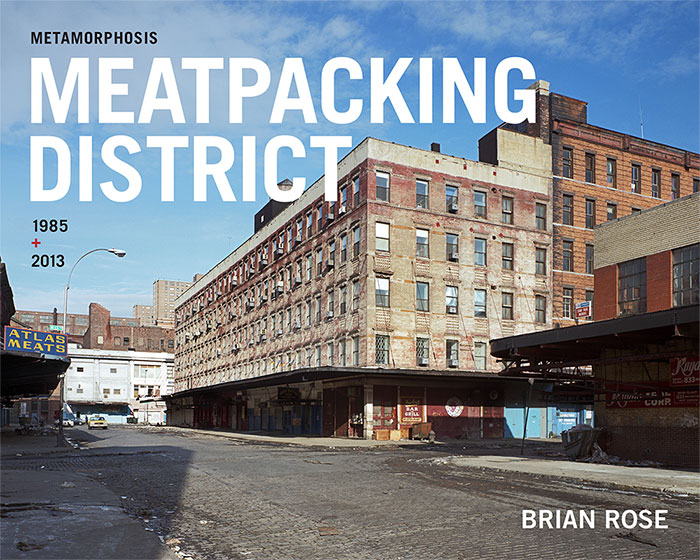 Final Cover Design for Metamorphosis: Meatpacking District 1985 + 2013
Please help make this book a reality.


In the winter of 1985 I spent several days wandering the streets of the Meatpacking District with my 4×5 view camera. It was different city then. Edgier, less peopled. While the Meatpacking District bustled in the early morning hours as the city's primary meatmarket, it slumbered, almost abandoned, during the day.
I never printed my photographs of the Meatpacking District, and went on to other projects. But last year I retrieved the box of negatives from my archive and began scanning. I was stunned to rediscover these images, made with little artifice, unforced in their clarity. It was like looking at New York as a stage set while the actors were away taking a break.
In the summer and fall of last year I re-photographed the Meatpacking District repeating many of the earlier images and making a number of new ones. The result is a book that shows the profound transformation of the neighborhood from abottoir to the epicenter of fashion and art.