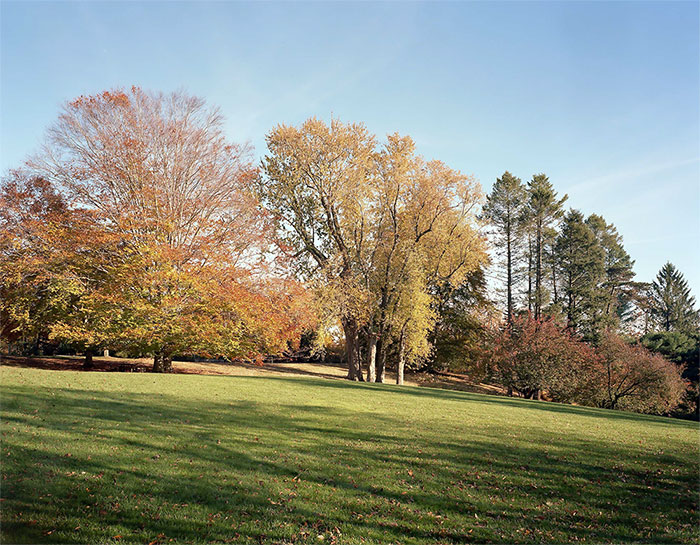 Purchase, New York (4×5 film) — © Brian Rose

My journal has been quiet lately for several reasons, the main one being that I've been working on two books. As mentioned in an earlier post, my book about the Meatpacking District is now in the works.The final design is complete, and I am now fine tuning the image files. The whole package goes to the printer no later than mid-January.
At at the same time as I was finishing up that book, I was also doing a commission, creating a book about an estate in Westchester County just north of New York City. The book includes views of the house, a beautiful late 18th century structure situated on a hill affording glimpses of the Long Island Sound. But most of the pictures deal with the surrounding landscape.
Although I am known primarily for my urban architecturally oriented projects, I have done lots of landscape work over the years. In an important sense, everything I do is landscape photography, the distinction between man made and man altered topography being mostly meaningless. That said, however, it was a nice break from the Meatpacking District to spend a couple of days in this park-like setting.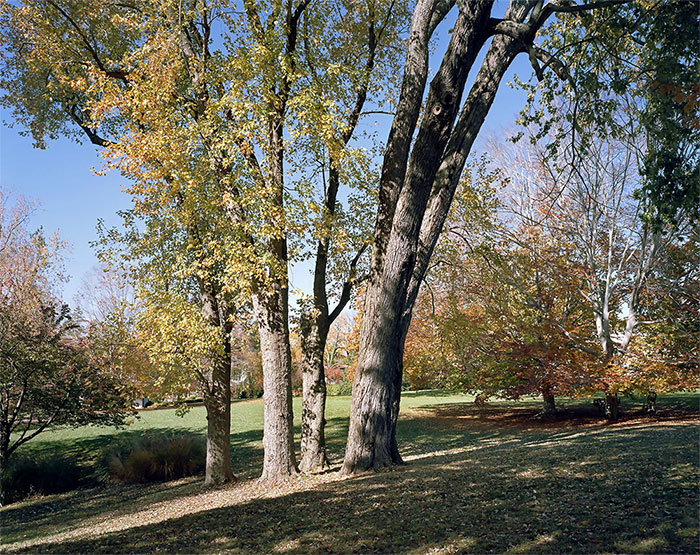 Purchase, New York (4×5 film) — © Brian Rose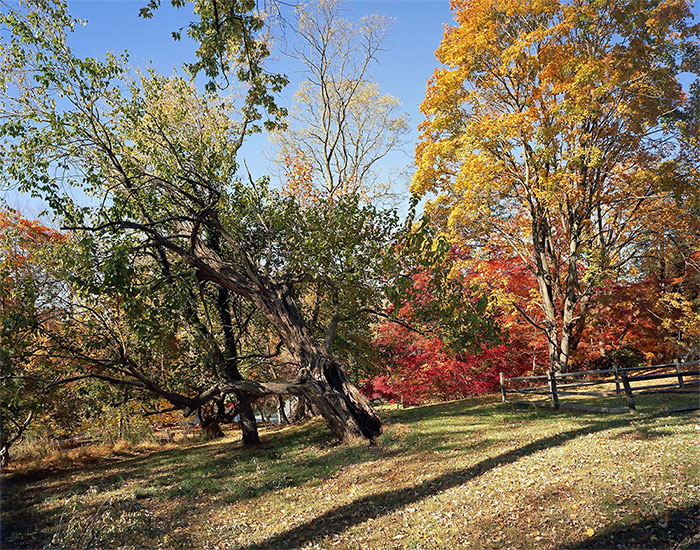 Purchase, New York (4×5 film) — © Brian Rose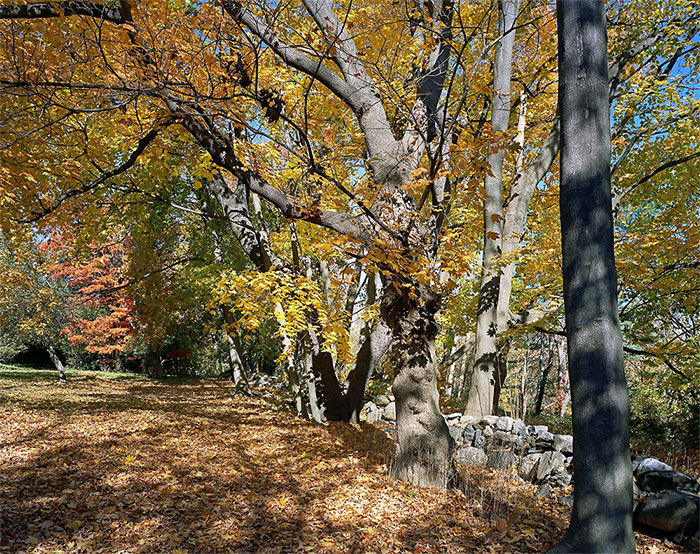 Purchase, New York (4×5 film) — © Brian Rose