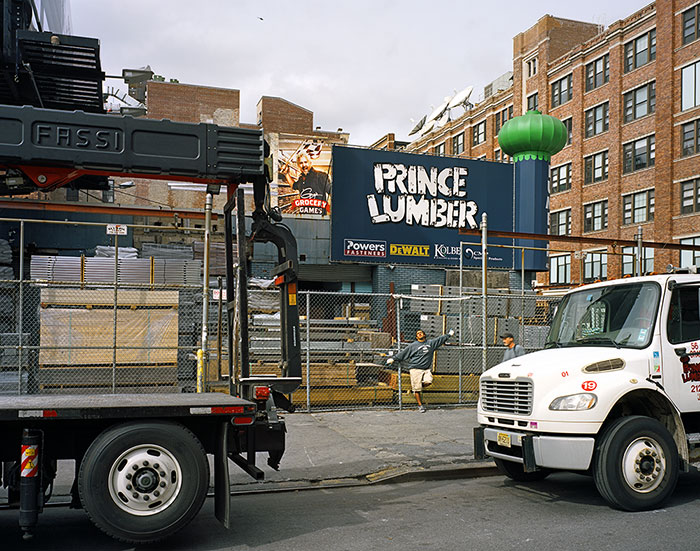 Ninth Avenue and West 15th Street (4×5 film) — © Brian Rose
My Meatpacking book is now in production, and I'm working with the same publishing team as the last time led by Bill Diodato. It will have 50 images–about 40 of them before/afters (1985/2013) and the rest will be newly made images. The picture above is one of the new ones. Although the original set of photographs made in 1985 were not an attempt at comprehensively describing the neighborhood, they did in fact hit many of the key spots. The High Line, in its two incarnations as the abandoned rail viaduct and high concept park/promenade, will be a strong presence in the series.
The working title is:
Metamorphosis
Meatpacking District 1985/2013
I am hoping for external funding for the book, and hope to have some idea of that soon. I raised money on Kickstarter for Time and Space on the Lower East Side, and I may have to do it again for this book. Aside from the money, Kickstarter is a good way to generate interest for a project and build momentum. But doing it is a lot of work, and I'd be happy to avoid it this go round.