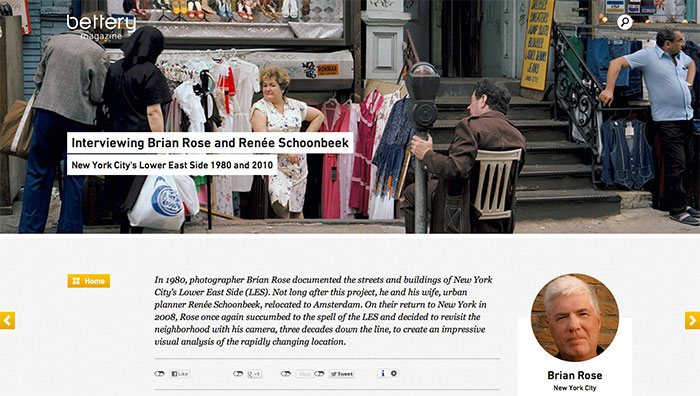 Bettery Magazine interview
This is an interview with me and my wife Renee Schoonbeek. First time, I think, we've been featured together. Bettery Magazine is an initiative of smart, the car company.
Here's what it says on their "about" page:
Bettery Magazine is an online publication featuring the people, places and ideas that are changing our urban landscapes today. In giving their unique foresights an international stage, Bettery Magazine aims to encourage the creative thinking poised to reshape and revitalize cities around the globe.