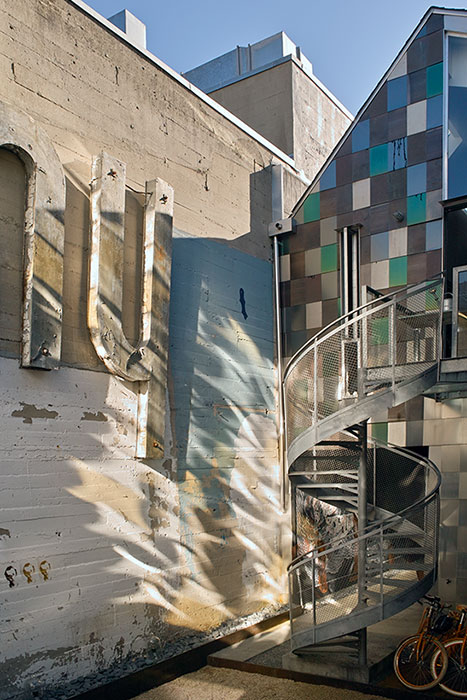 San Francisco courtyard — © Brian Rose
A brief trip to San Francisco for my sister's wedding. Her new husband is Andrew Barnett, the noted coffee expert who, soon, is opening a cafe in the Mission. Cathy and Andrew were married in City Hall just as the first same-sex weddings began after last weeks's historic Supreme Court decision. There was a buzz of anticipation in City Hall as new officiating trainees were brought in to handle the coming overflow.
We stayed in architect David Baker's place, also in the Mission. The weather was incredible. Sunlight flames in the courtyard.