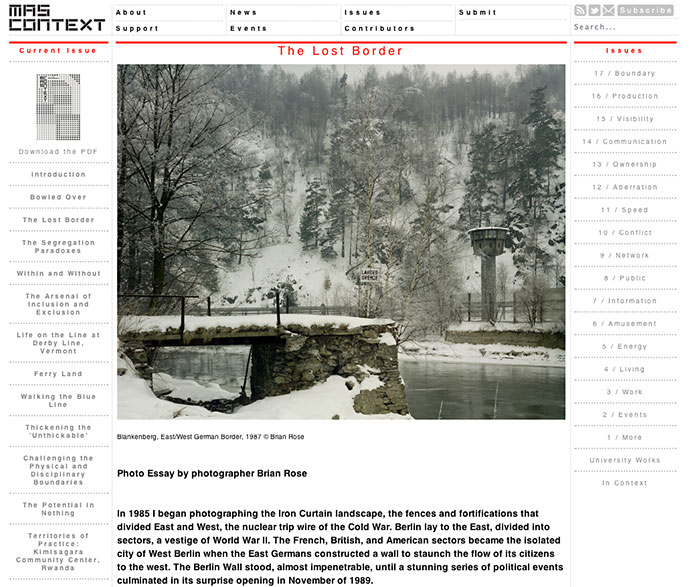 A time out from my Lower East Side book and exhibition.
My photographs of the former Iron Curtain and Berlin Wall are currently featured in the journal MAS Context. To quote their website, MAS Context, a quarterly journal created by MAS Studio, addresses issues that affect the urban context. Each issue delivers a comprehensive view of a single topic through the active participation of people from different fields and different perspectives who, together, instigate the debate.
The photographs shown begin in 1985 when I first began traveling across Europe with the view camera documenting the landscape of the Iron Curtain and come forward to a few years ago when I was last in Berlin. I have continued to photograph the area where the Wall once ran through the city. Although the border zone has become less visible over the years, there are still moments of urban disjuncture, as well as historical markers, remnants of the Wall, and the presence of new architecture and monuments.
In the last picture of the series, an East German Trabant, the iconic mini car, hovers from a video screen next to the Brandenburg Gate.