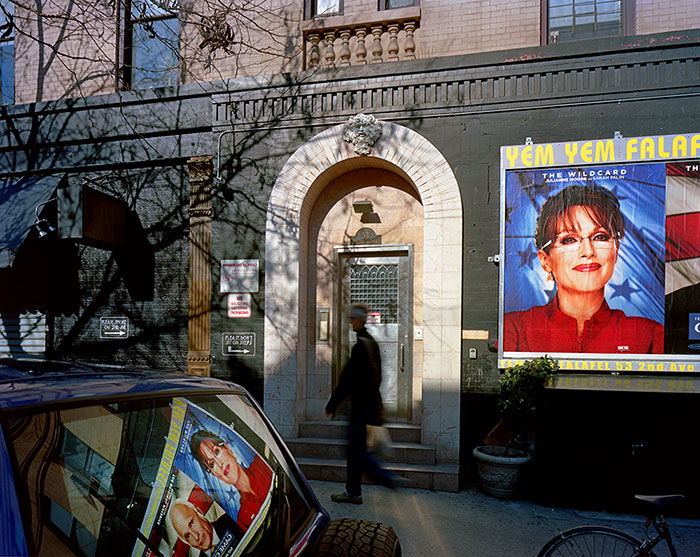 East 3rd Street — © Brian Rose
Inauguration day (and Martin Luther King day) 2013. Just a scary reminder of what could have been had things turned out differently four years ago. The poster above, of course, is Julianne Moore as Sarah Palin, the former vice presidential candidate, now sliding, it would seem, into general dissipation in the mid-winter gloom of Alaska.
I posted a similar picture last year taken with my digital camera. This is a scan of a 4×5 negative.