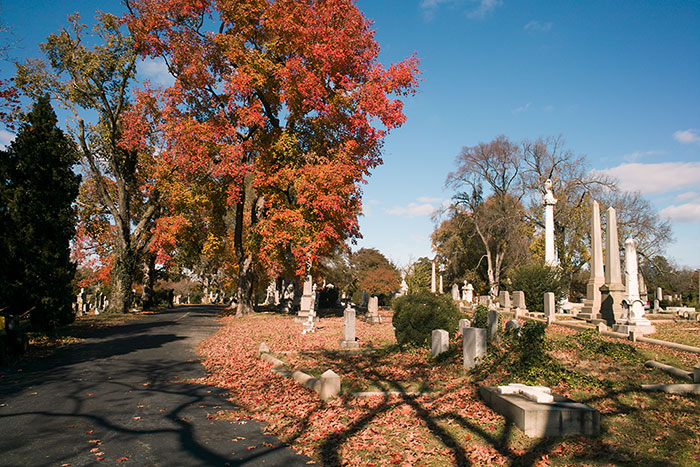 Hollywood Cemetery, Richmond, Virginia — © Brian Rose
I made a quick escape from post-Sandy New York to get to a burial service in Richmond, Virginia for my aunt and uncle–my aunt died recently–and their ashes were buried together according to their wishes. It was difficult getting out of New York in the aftermath of the storm, but I was able to book a flight to Washington, D.C., and then drive to Richmond.
The burial was in Hollywood Cemetery, a historic, dramatically gothic landscape of rolling hills, perched on a bluff overlooking the James River. It was a crisp fall day, the trees in full color.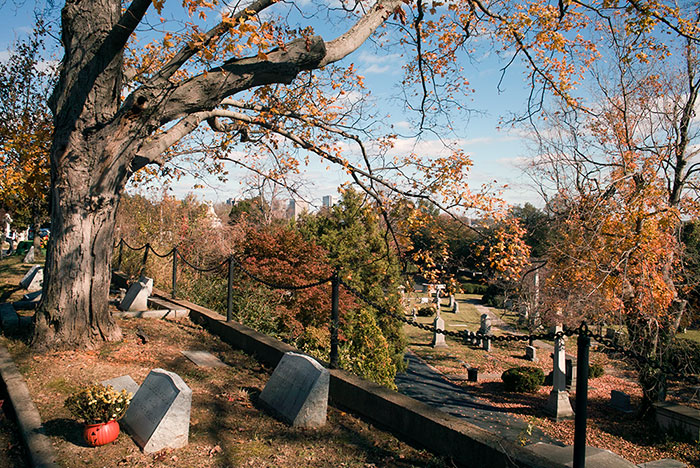 Hollywood Cemetery, Richmond, Virginia — © Brian Rose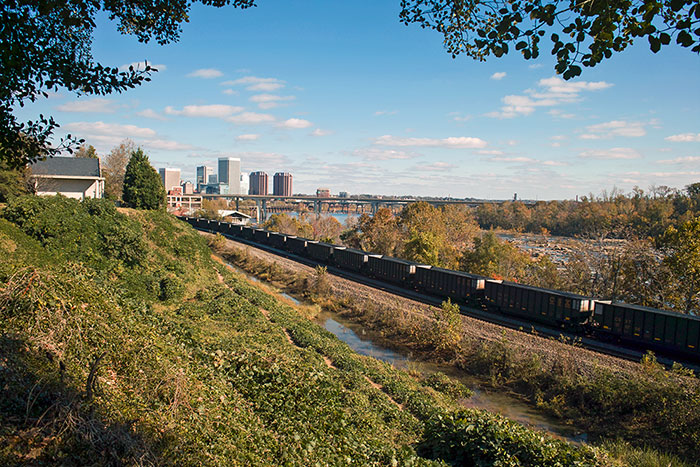 Richmond skyline and the James River — © Brian Rose
I arrived at the burial service just as it was about to begin, and hastily parked my car down the hill away from the small knot of family and friends assembled by the grave site. After the service I retrieved my car, which was standing next to an odd grouping of statues decorated with several confederate flags, and realized to my surprise that this was the grave of Jefferson Davis, the one time president of the Confederacy.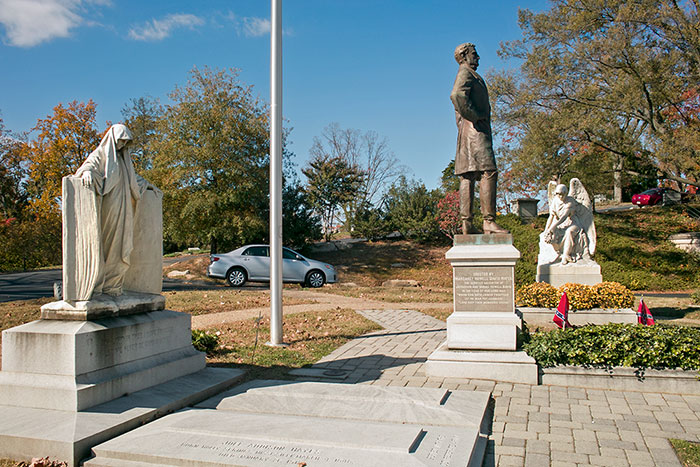 Grave of Jefferson Davis, president of the Confederacy — © Brian Rose
As I drove out of the cemetery I came across a huge stone pyramid built in memory of the Civil War dead. There were more confederate flags scattered about the stones, and as much as I understand the complex historic symbolism of the flag, the sight still gives me a chill. I find it hard to separate the flag from its connection to slavery and the lingering presence of racism in society–and the atmosphere around the current presidential election only sharpens that awareness.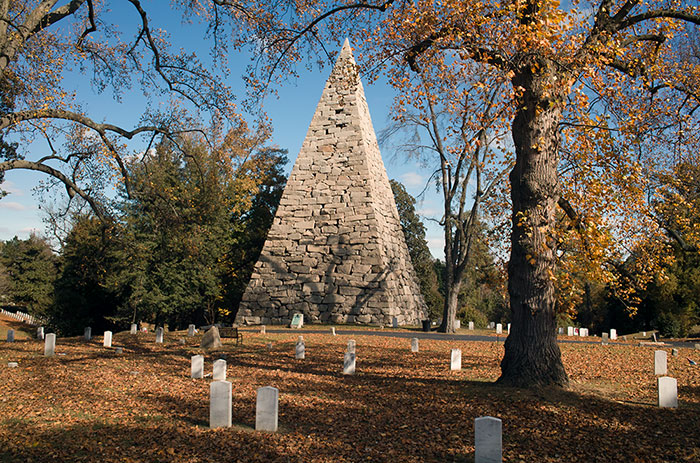 Monument dedicated to Civil War dead — © Brian Rose
I express these reservations in light of my own family history, some of which I've only discovered in recent weeks. My mother's side of the family traces its roots to Mississippi, and my great great great grandfather was killed at the battle of Vicksburg. For all I know, there is a stone marker for him down there, like one of these in Hollywood Cemetery.
Update: I checked. There is a marker in Vicksburg for my ancestor.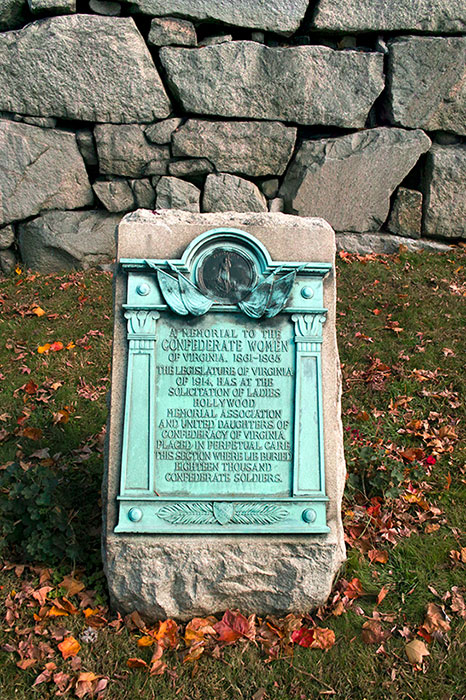 Hollywood Cemetery plaque — © Brian Rose
The plaque above, placed next to the pyramid reads:
A MEMORIAL TO THE
CONFEDERATE WOMEN
OF VIRGINIA, 1861-1865
THE LEGISLATURE OF VIRGINIA
OF 1914, HAS AT THE
SOLICITATION OF LADIES
HOLLYWOOD
MEMORIAL ASSOCIATION
AND DAUGHTERS OF
CONFEDERACY OF VIRGINIA
PLACED IN PERPETUAL CARE
THIS SECTION WHERE LIE BURIED
EIGHTEEN THOUSAND
CONFEDERATE SOLDIERS