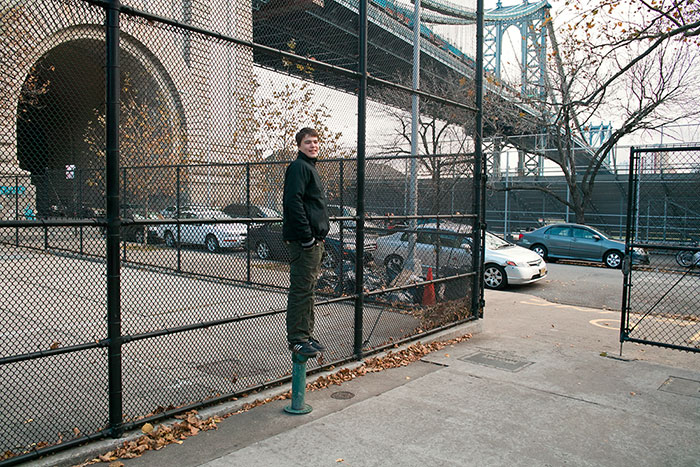 Brendan, my 14 year old son, at the Manhattan Bridge — © Brian Rose
Last week my ICP class went to the area around the Manhattan Bridge on the Lower East Side. We were working off an iconic photograph by Berenice Abbott of Pike Slip looking toward one of the bridge towers. At the time her photograph was made, tenements crowded around the massive stone architecture and steel engineering that began near the Bowery and soared over the city before spanning the East River. The bridge continues to exert a dominant presence in the urban landscape, though most of the tenements have been torn down, replaced by housing projects, parks and ball fields. However, a part of Chinatown still borders the bridge with its hustle and bustle, and colorfully cluttered shopping malls have been constructed beneath the supports of the bridge. At Monroe Street, a there is an elaborate skatepark  hemmed between the massive stone piers of the bridge. It is a spectacular setting, a mecca for skateboarders and bmx'ers.
Yesterday, I took my 14 year old son with me for a photo walk around the bridge.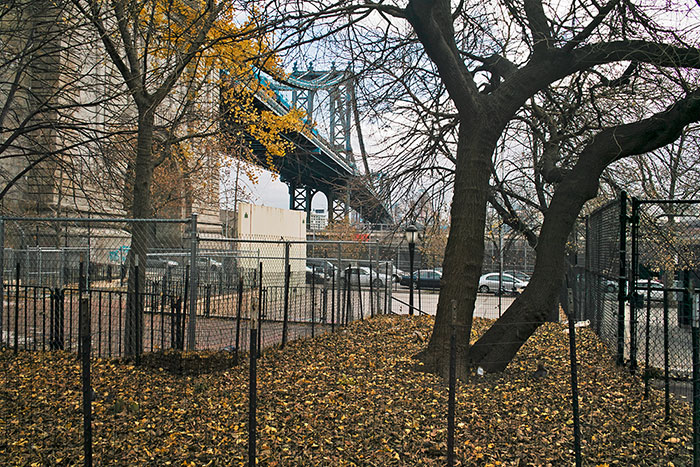 Manhattan Bridge — © Brian Rose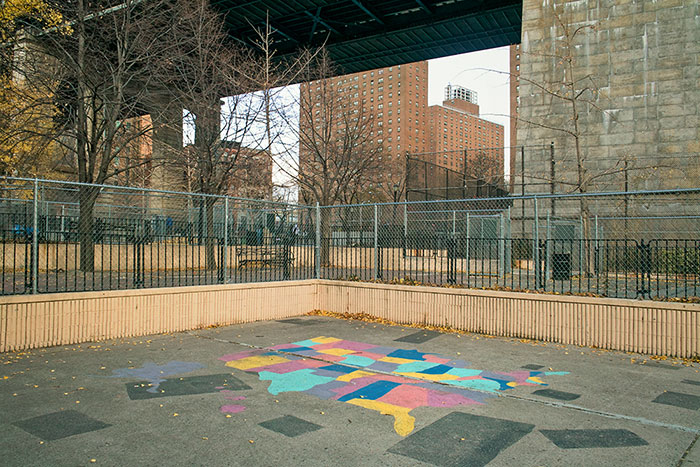 Under the Manhattan Bridge — © Brian Rose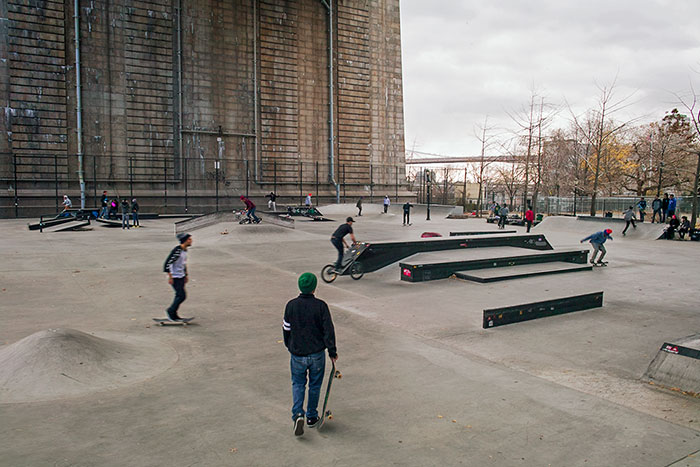 Skatepark under the Manhattan Bridge — © Brian Rose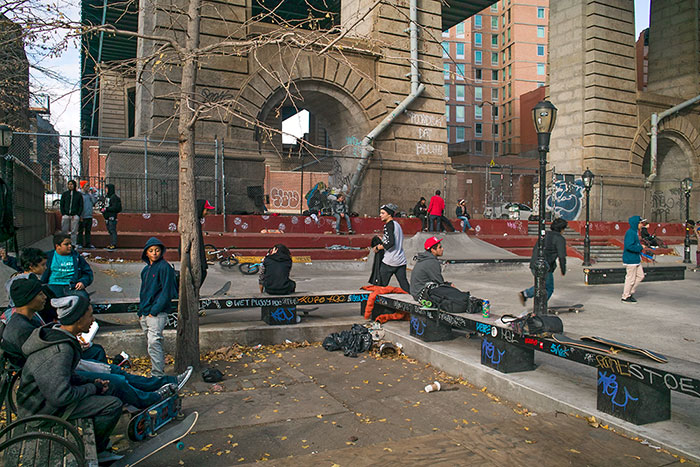 Skatepark under the Manhattan Bridge — © Brian Rose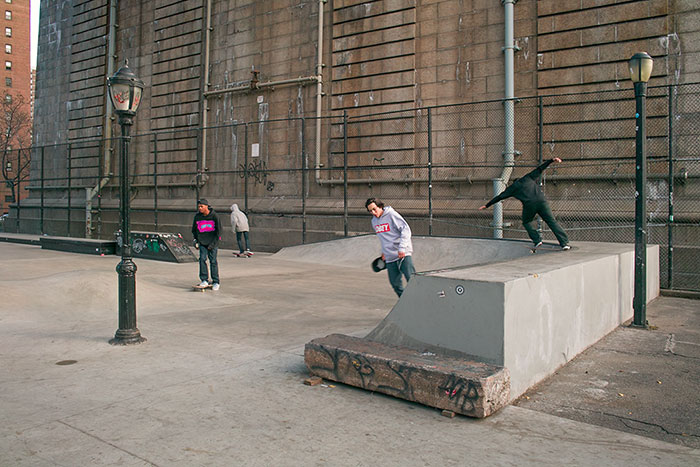 Skatepark under the Manhattan Bridge — © Brian Rose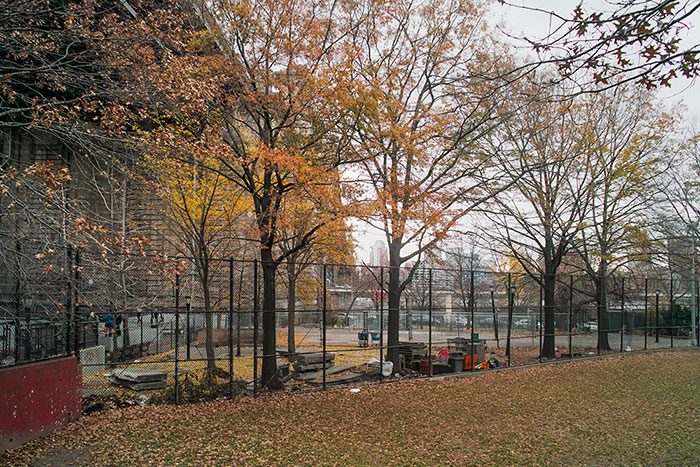 Park adjacent the Manhattan Bridge — © Brian Rose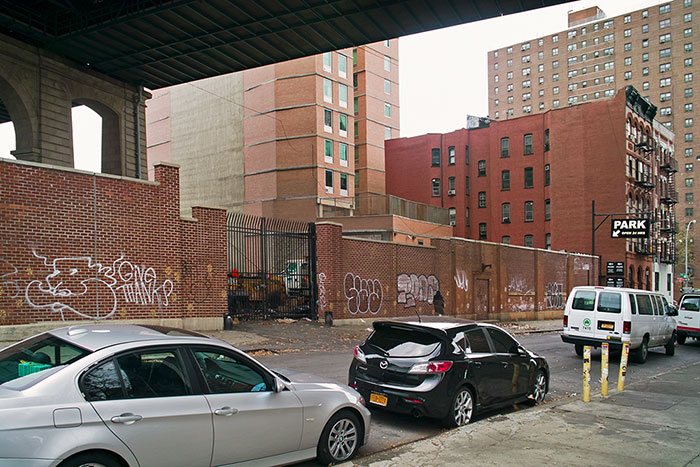 Under the Manhattan Bridge — © Brian Rose