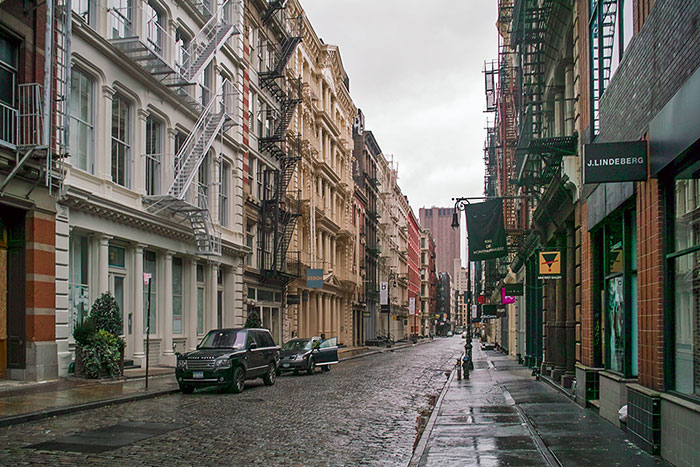 Soho after Hurricane Sandy — © Brian Rose
The thing that isn't adequately coming out in the media is that unless power is restored to lower Manhattan soon, there will be humanitarian ramifications to deal with. There are no stores or restaurants open downtown below 25th Street. No supermarkets–only a few bodegas and/or delis, which do not have working refrigeration or the ability to replenish stock. The subways are not running. The streets are utterly dark at night, and elevators are not working.
For young, healthy individuals, this is all just a major inconvenience. Above 25th, the city is bustling. But for thousands of elderly, less mobile people, the situation is undoubtedly getting dire.